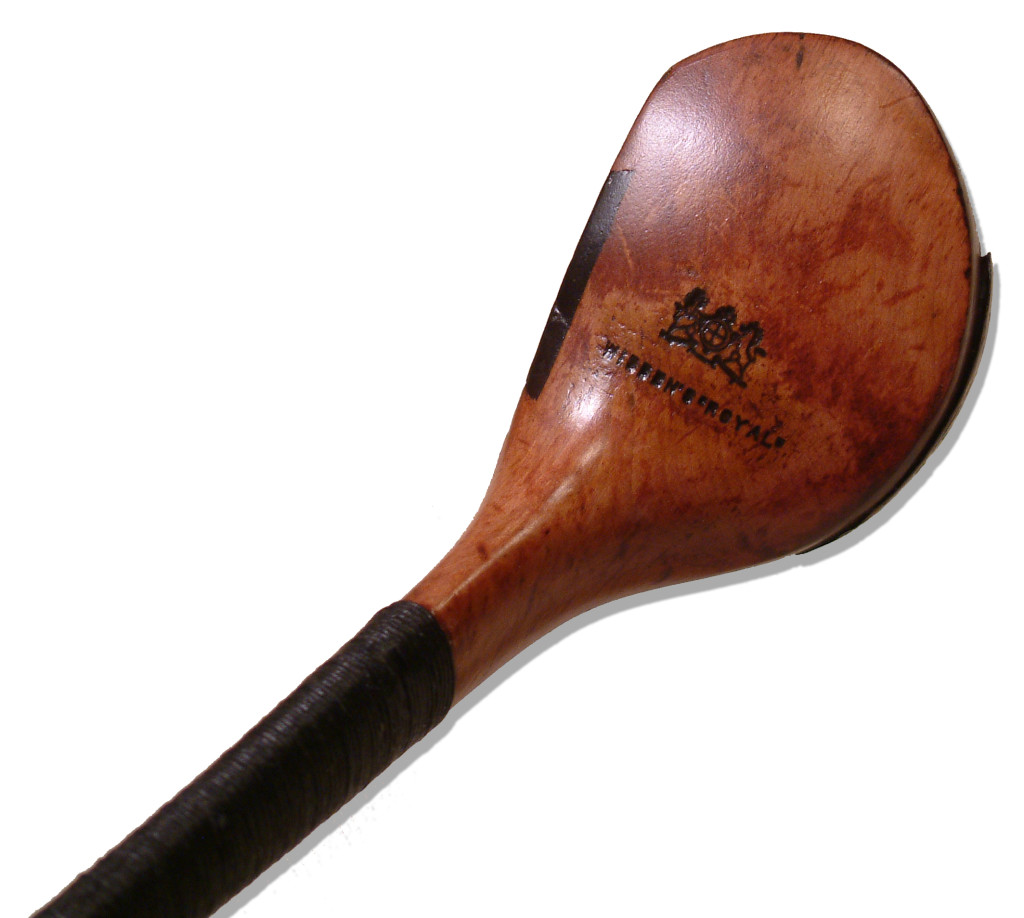 John Wisden & Co., London
As Wisden is known for "the bible of cricket" (first set up by John Wisden, Sussex batsman turned publisher of the Cricketers' Almanac and retailer in 1863) it is easy to overlook the firm's role in golf.
They claimed to be the first shop in London to sell golf clubs (in 1874) and by the early 1890s they were probably the top golf retailer in the city selling clubs from many noted makers, especially Robert Forgan.
By 1903, they had their own brand of golf ball (the Rocket) and, around 1905, they started to produce their own clubs. Those sold between 1906 and 1910 went under the brand name of Wisden's Royal and were marked with an escutcheon.
This is a sweet, small club.  I purchased it for $66 on eBay in June 2015. Only one other person placed a bid as the club needed some TLC, but the bones looked good to me.  I've never owned a scare neck club, and this was my first.  Upon arrival, I inspected the club and everything looked solid, so I lightly sanded it, removed the whipping, put a fresh stain on it and sprayed a light coat of satin shellac on it.  It's set for its second wind.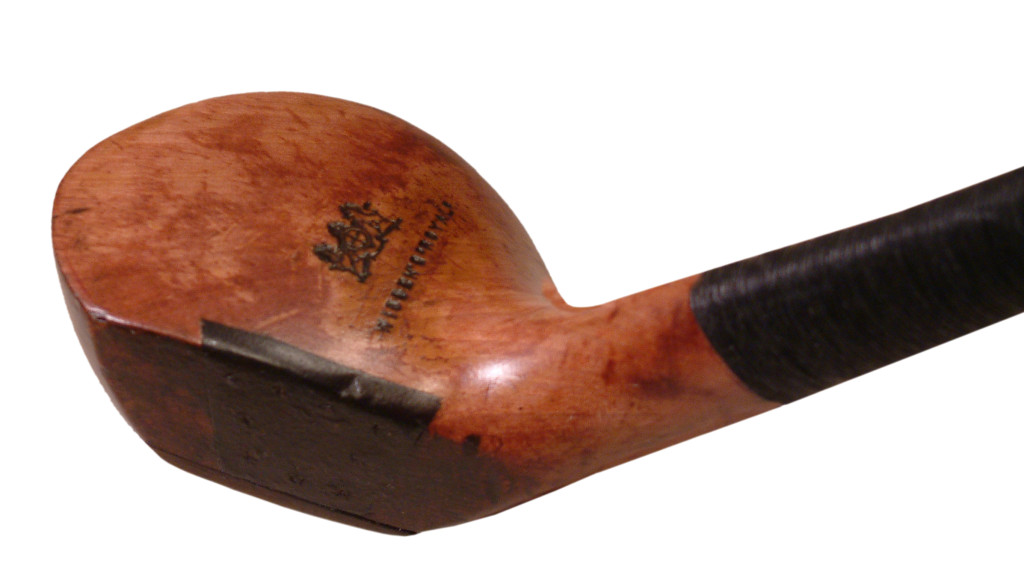 It has a light swingweight and a smooth leather grip.  I'll probably put a thick, suede grip on the club, but want to put it into play first to ensure that it is worthy of the extra resource.
– Rob Birman
Who was John Wisden?
John Wisden was one of the star cricketers of the mid-19th century and was popularly known as "the Little Wonder". In 1850 he took all ten wickets in an innings for North v South at Lord's. All ten wickets were bowled, which remains a unique feat in first-class cricket.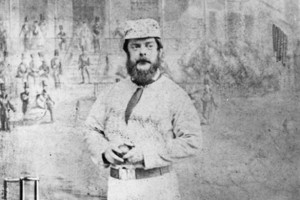 As well as his heroics on the cricket field in 1850, he started his business – John Wisden & Co – that year, selling cricket equipment.  He soon opened a shop in London and added cigars to his range of goods. The words "John Wisden & Co" can still be seen carved in the tiles above the site of his shop, now a kiosk in Cranbourn Street next to Leicester Square tube station.
When he retired as a player, he branched out into publishing and in 1864 produced the first Wisden Cricketers' Almanack.
By the time of his death in 1884 the Almanack had seen off its competition and was firmly established as cricket's book of record.
John Wisden's grave is in Brompton Cemetery in London.
How valuable is a copy of Wisden?
The record price at auction for a full set of Wisdens was £120,000 in 2007. However even this was not a perfect set as they had been rebound and a few of the early editions were missing their original wrappers. The value of a perfect set could be well in excess of £250,000.
The most valuable single edition is reckoned to be the 1875 edition. An original copy of this edition, in perfect condition, is valued at around £35,000. The next most valuable editions are probably the first Wisden (1864) and the first hardback edition (1896), both worth around £25,000 in perfect condition. Several other editions from the 1800s are worth £10,000 plus.
Many early editions that come onto the market are rebinds. These are often missing endpapers, the photographic plate or more commonly the original paper wrappers, which greatly reduces their value. However rebinds maintain a high value if all the pages and wrappers are bound in.
Most of the first 82 editions are available in limited edition reprints, allowing people to build an affordable collection, albeit one which will not be anywhere near as valuable as a set of originals.
Other factors which affect the value of some original copies include:
Whether the original erratum slip is included in the 1920, 23, 26 and 33 editions
Whether the bookmark in the shape of a cricket bat in the 1933-39 editions remains attached and in good condition
Whether copies since 1965 have their original jacket in good condition