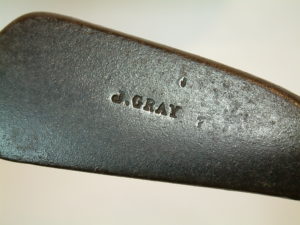 Of John Gray, Jefferey Ellis writes in The Clubmaker's Art, "Based in Prestwick Scotland, John Gray (1824-1903) was one of the first iron makers, or cleekmakers as they came to be called, to mark his work.  It is believed that Gray initially marked his clubs "J. Gray," as seen in his earliest clubs.  Gray eventually began using "Jn. Gray," the mark found on most of his irons.  John Gray is considered to be one of the premier early cleek makers.  His clubs are collectable in any form – lofter, cleek or track iron."
For years, I have been ogling Gray irons as I researched the pre-1900s era and the absolutely stunning work of early clubmakers.  This iron popped up at a recent Mullock's auction in Shropshire, England, I put in an e-mail bid, and sauntered away with it.  I have wanted to find one of these for my own collection.  Mission accomplished.  – Rob Birman
The following background was gathered from numerous web sources.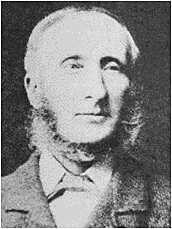 In the early days of golf in the UK, John Gray was the only iron clubhead maker in the west of Scotland. A blacksmith by trade, his forge was situated at the corner of Main Street and Gardener Street in Prestwick and all of his heads were hand-forged.  He was Captain at Prestwick from 1852-1853, the famed Club's second Captain, and an example of his work is proudly displayed inside the Clubhouse to this day.  When the St. Nicholas Club was formed in 1851, he made the club-forging side of his business particularly successful and no golfer in the west of Scotland considered his set of clubs of any value until he possessed a "John Gray" cleek or iron.
It is surmised that Gray likely benefited from Tom Morris becoming greenkeeper at Prestwick in 1851 and in need of a reliable source of good quality heads.  This may have been the impetus that changed his career from blacksmith to clubmaker.  A keen golfer, Gray was worried about losing business when Old Tom returned to St. Andrews, so he came up with the perfect strategy: he married the daughter of Charles Hunter the replacement 'keeper of the green' following Old Tom.
Some believe he was the first anywhere to stamp his name on the reverse of the clubhead.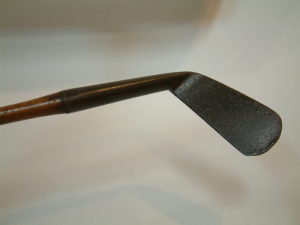 In the book, "Tom Morris of St Andrews," the author notes, "John Gray was a blacksmith whose forge was sited only yards along the Main Street from the Cross and the Red Lion in Prestwick, in the side street that today bears his name.  John was the third generation Gray to work the forge.  Soon after the arrival of Tom Morris and the founding of the Mechanics Golf Club, he turned his hand to making iron club heads, which Tom would shaft.  Gray became an extremely proficient cleekmaking craftsman.  All his club heads were hand-forged and such was the demand for his work that he turned to cleek-making full-time.  For many years he was the only iron clubhead maker in the West of Scotland, but even in St Andrews there was a demand for his clubs that were much prized.  Gray's clubs are today considered to be the best examples of the early cleekmaker's art.  John Gray was a highly respected person in the Prestwick community, becoming a Freeman of the Burgh and Captain of the Prestwick St Nicholas Club."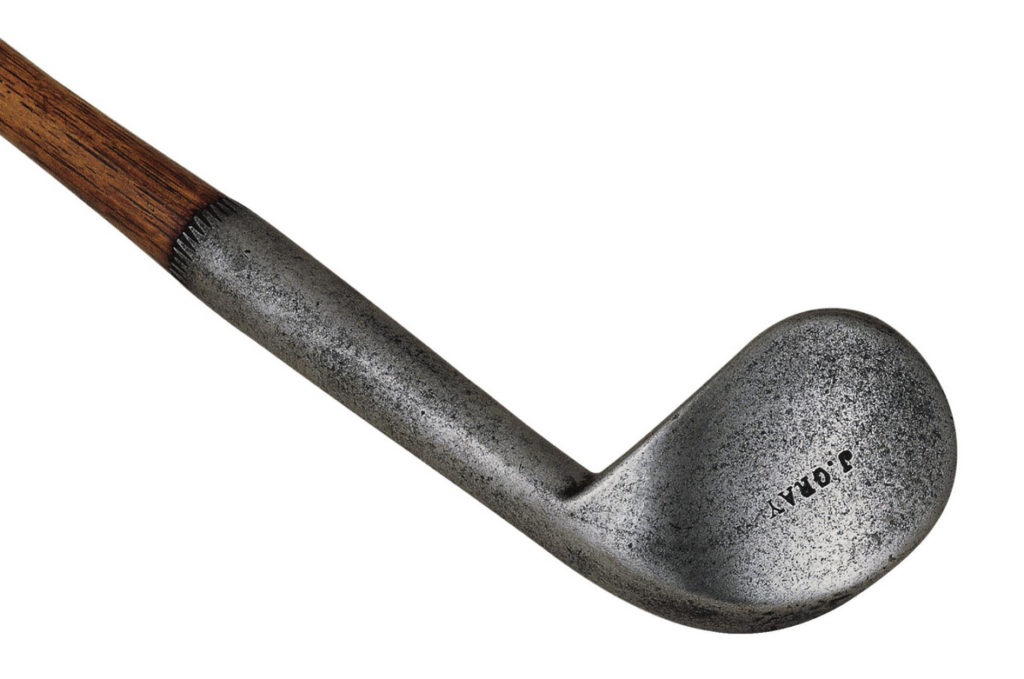 Some eminent early cleekmakers include John Gray, in the Prestwick area; Carrick of Musselburgh; Wilson of St Andrews; Gourlay of Carnoustie;  Condie of St Andrews; Anderson of Anstruther; and Willie Park Junior of Musselburgh.
The East Lothian region truly was the seat of early golf history.  The rules of the Honourable Company of Golfers (who played off Leith Links, Musselburgh Old Links and finally Muirfield) were drawn up in 1744 – 10 years before a club was started at St Andrews. Their formula is still the basis of the game, several injunctions being adopted unaltered by the Royal and Ancient.  The first (1860) Open was played at Prestwick – but the first winner was Old Willie Park, who had learnt his trade over Musselburgh Links.
A 2007 edition of the Financial Times included an interview with collector John Sherwood.
John Sherwood, 48, from Canterbury, worked as a fireman for 10 years before turning his hobby of collecting vintage golf clubs into a business. Today he is one of the foremost dealers, with a personal hoard of more than 100 hickory golf clubs.
"As some of the pieces are worth thousands, I regard part of my collection as a second pension," he says.
"However, golf clubs are very much like the stock market. Some of the more mass-produced items from around the 1920s have gone down in value, whereas the more unusual patterned patented golf clubs for different types of shots have generally gone up. A rake iron, made around 1890, used for playing out of water, would fetch around £3,000 today, when 10 years ago it was worth £1,500."
In the early years of his collecting Sherwood stumbled upon an unparalleled find that he would never be tempted to sell. He says: "I was at Ardingly Antique Fair in Sussex when I came across a club by Hugh Philp, one of the early club makers in St Andrews whose clients were top professionals. This pear-shaped wood head dates from 1840 and cost me £50. At the time the club was probably worth £1,000, but today its value is over £5,000. I can honestly say I have never found anything as exciting as this."
Twenty years ago at a car boot sale Sherwood discovered a golf club made by John Gray, a lofting iron from around 1880. "It cost £1 and a few years later I sold it for £700," he says.
"I had to sell it to finance buying a small collection of 25 golf clubs for £1,500. Sometimes you have to buy a complete collection of 20 clubs or more just to get one or two."
Today he works from home restoring clubs and selling memorabilia to collectors, often in the US. He has more than 4,000 vintage golf clubs in stock.