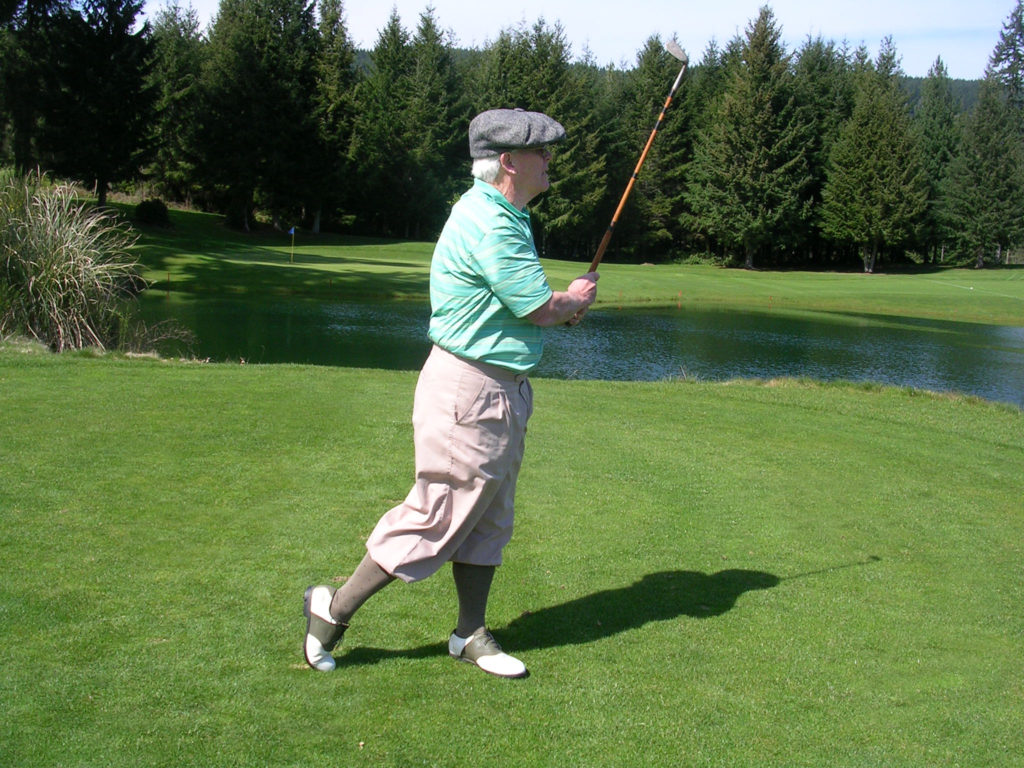 Few people in life embody the love and affection for golf like Jack Wilson.  He was a voracious collector, voluminous storyteller, and vivacious soul.
NWHP is sad to announce that Jack passed away on August 19, a victim of cancer.  As co-founder of Northwest Hickory Players, simply no one was more passionate about the game, or the camaraderie ensuing from our gatherings than Jack.  He was a stranger to no one and had a immediate smile and inquisitive ear for everyone he met… and Jack met a lot of people in his time.
Our thoughts are with his wife, Donna, and their extended family.  Jack faced his last days with strength and grace – no surprise to those who knew him – opting to end his life at home surrounded by his family, rejecting medical intervention or extra-special efforts.
Wilson was certainly a pioneer of the hickory golf community in the West, amassing very substantial collection of period and modern clubs over many decades, and was seen until his final hours in his shop tinkering with his clubs.  His interests were wide ranging and his knowledge, pervasive.
Jack visited with Rob Ahlschwede and Martin Pool in recent days, among others, and made clear that his desire was to mark his legacy and friendships through the game and with a spirited gathering of any and all who – like us – benefited though a close associations with this singular, gentle, witty and engaging man.
NWHP will announce a gathering in Jack's honor in the coming days and we sincerely hope you can join us as we bid farewell to our dear friend and colleague as he wished – with joy, gentle ribbing and the sharing of stories.