Stewart Ladies Irons c.1904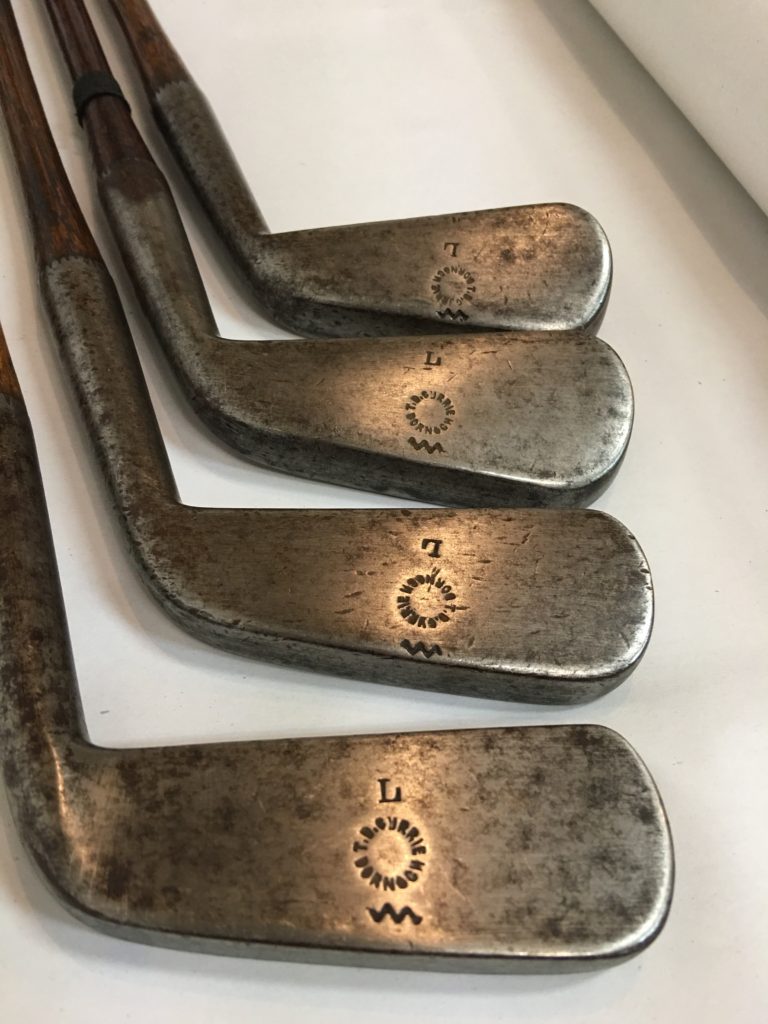 At 20-degrees, 30, 40 and a putter, this set of ladies smooth face irons bears the famed serpent cleek mark of Tom Stewart.  Forged for Tommy Currie, head professional at Dornoch Golf Club immediately after Donald Ross, these lovely irons have some of the most elegant markings I have seen; simple, clean, refined and non-fussed.  Knowing the legends of the ladies game who played at Dornoch, partially accounted for below, who knows whom may have used these clubs at one time or another?  These were offered on eBay for a buy-it-now price that was simply too low to pass up.
They have all-original beautifully-stamped shafts, period sheepskin grips and underlisting, and the expected hallmarks of precious 113-year-old instruments.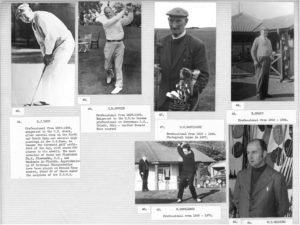 I wrote to the Secretary of Royal Dornoch to see if he could share any images of Currie as the Internet turned up none.  I was pleased to learn that the Club had just received a photo album of late, from a member, in which photos of the past pros were annotated.
Thomas Denholm Currie was born in 1878 in Kilconquhar (Elie) Fife, son of George Currie, blacksmith (employing 3 men and 1 boy), and his wife Janet Lumsden.  Tom apprenticed as a clubmaker with A. H. Scott at Elie.  In 1897 Currie was appointed foreman club and ball maker with J & D Clark in Edinburgh and Golf House, Dunbar. The company was famous for their 'Musselburgh Ball'.  In 1899 J & A Dickson took over the workshop in Dunbar and Tommy continued as foreman.  He married local girl Wilhelmina Paxton and in 1900 he was appointed clubmaker at Royal Dornoch Golf Club, where he employed his brother George Currie.  In 1904 George was assistant to James Braid at Romford Golf Club.  The other clubmakers at Dornoch were Donald MacKay and Bob McDonald who moved to North Berwick in 1904 and then to America.  Clubs stamped 'T D Currie, Maker, Dornoch' are very rare.  Tommy lived with his family in Links Cottage situated 200 yards from the Dornoch clubhouse.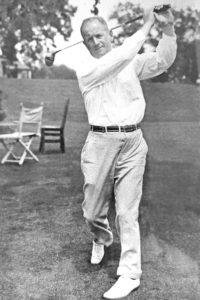 In 1921, Tommy Currie emigrated to America sailing from Southampton on S.S. Aquitania he arrived in New York on 11th November.  His contact in America was Donald J. Ross from Dornoch who was by then making his reputation as a golf course architect.  Tommy resided with Donald J. Ross at 1032, Beacon Street, Boston and the following year he was appointed professional at the Ross designed course at Inverness Country Club, Toledo, Ohio.  That year he played J.H. Taylor in an exhibition match at Inverness.  In April 1922, Tommy was joined by his wife, sister and younger brother Douglas Currie from Dunbar and they resided at 325, Kevin Place, Toledo, Ohio.  In 1931 Currie moved to Knollwood Golf Club, Lake Forest, Illinois.
HISTORY OF DORNOCH GC
One day in 1877, the citizens of the Royal Burgh of Dornoch met together and formed the Dornoch Golf Club.  The two gentlemen responsible for the foundation being Mr. Alexander McHardy, 'the pioneer of golf in the North of Scotland', and Dr. Hugh Gunn, a native of the town, who was educated at St. Andrews and there learned the game which was destined to bring the sleepy capital of Sutherland so prominently into the world of sport.  The course was then only 9 holes long.  In 1883 the annual subscription to the club was £9.00.
In 1886, the Club invited the veteran champion golfer, Old Tom Morris, to visit Dornoch, make a survey of the links and lay out a more fully planned golf course.  The basic purpose of these "founding fathers" of Dornoch golf more than one century ago was to have a golf course of first class quality in keeping with the abundant natural resources already provided in the famed Dornoch Links.  For a score of years following John Sutherland's appointment as secretary in 1883, his steady purpose and that of the golf club members was to achieve a first class golf course.  About the turn of the century the great Sandy Herd first played with the new rubber-cored ball and out of fashion went the old guttie.  John Sutherland, the Club's Secretary who guided the fortunes of the Club for over 50 years, and his committee, had to remodel the course as a result of the longer ball and Dornoch became for a time the fifth longest course in Britain.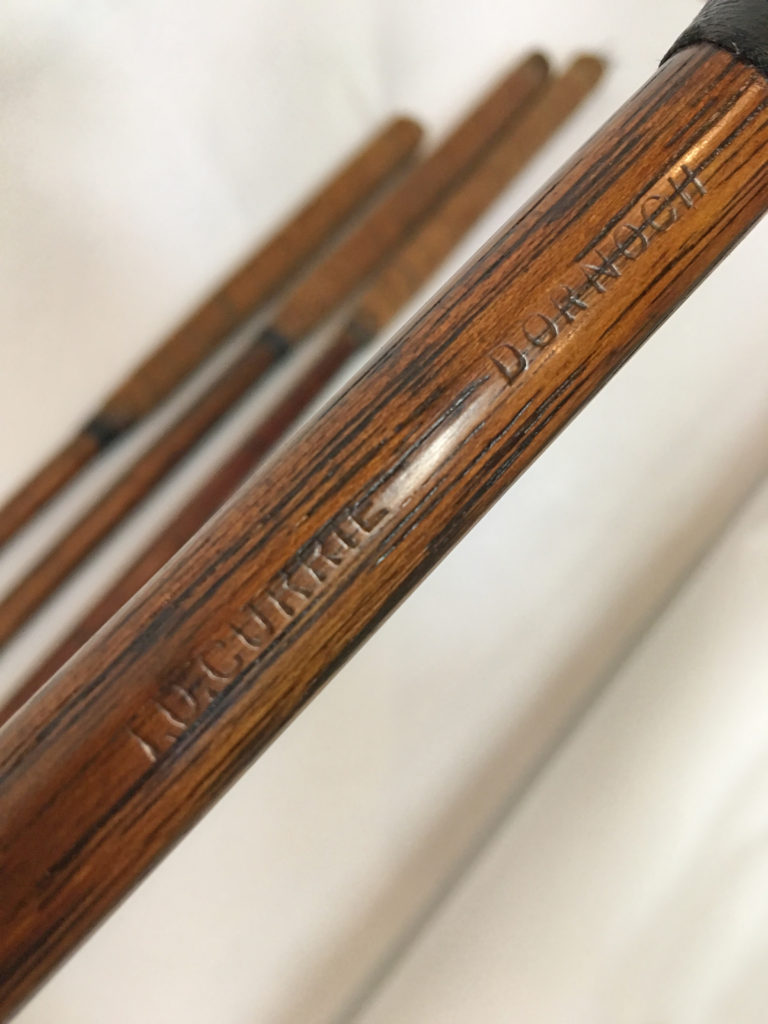 In 1906, through the influence of Her Grace the Duchess of Sutherland, Duchess Millicent, a good friend to the Club, Dornoch Golf Club secured the title and dignity of 'Royal' from King Edward VII.
In 1901 Mr. Andrew Carnegie presented a splendid silver Shield for open competition at Dornoch.  Right from the start the August meeting, with the Shield as the main trophy, drew prominent golfers from far and wide to Dornoch Links.  Notable golfing names have been inscribed upon the bosses of its silvery surface: Ernest Holderness, Charles E. Dick, Roger Wethered, J. Gordon Simpson, as well as local Dornoch names.  Even today when many other great trophies are so numerous, the Royal Dornoch Carnegie Shield continues its magnetic lure as widely as ever.
Women golfers, also of a high level, regularly foregathered in Dornoch in the bright days before 1914; Lily Morrison of Dornoch; Madge Maitland, Elie, Fife; May Thomson and Ruth Thomson, Edinburgh; Joyce Spurling, London; and the peerless Joyce Wethered, are known world-wide.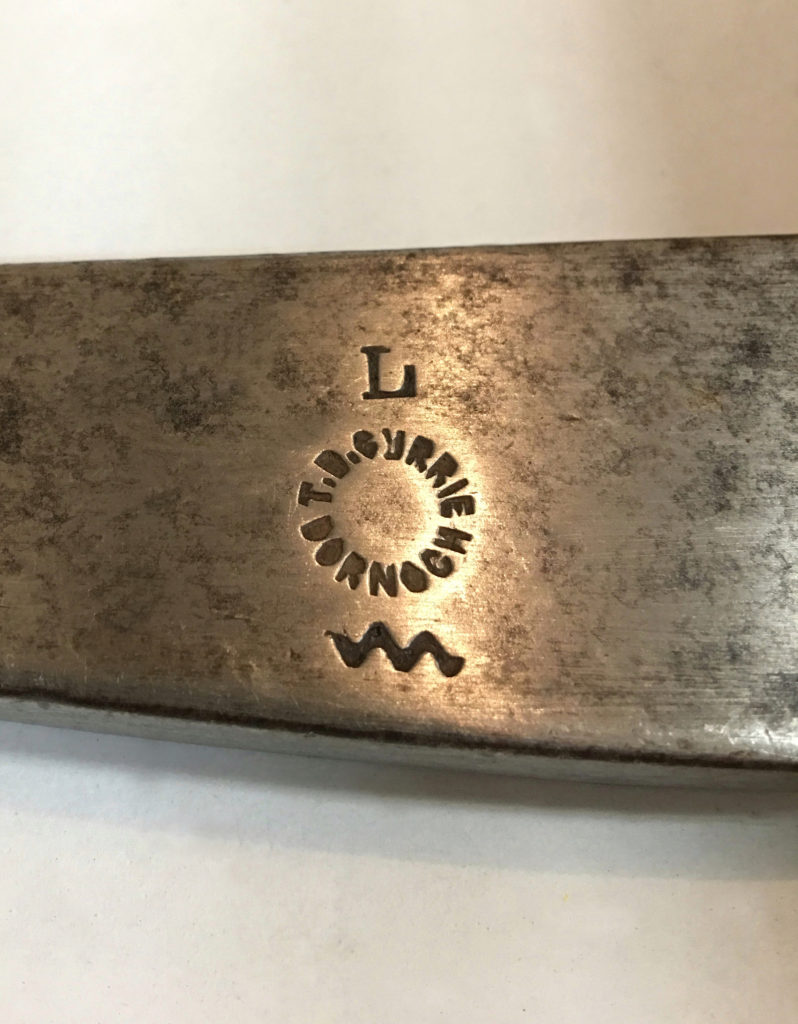 The Second World War saw an aerodrome in being on the Ladies 18 hole course on the lower links and four holes of the championship course were lost.  In the late 1940's the decision was taken to construct further holes out towards Embo and once again the House of Sutherland helped by leasing the land (later purchased) to the Club.  This was largely the work of George Duncan for John Sutherland had died in 1941.  A restricted nine hole relief course was formed known as the Struie.  This has now been developed to a full 18 holes.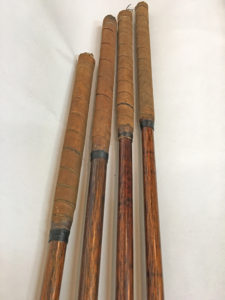 Dornoch is far from the main centers of population and so has never been host to the most widely advertised national championships.  Nevertheless it has hosted through the years the Northern Open; the Scottish Ladies; and the Scottish Professional Championships.  Improved transport systems have helped international golfers and a stream of personalities visit the Club and their praise is unstinting.  Tom Watson headed North in 1981, the year after winning the third of five Open Championships at Muirfield.  He arrived to play 18 holes, but had three rounds and 'the most fun I've ever had on a golf course'.  Tom Watson, now an Honorary Member of the Club, returned before the 1996 Open at Lytham and his view of the course has not changed.  Other Honorary members are HRH Prince Andrew and Ben Crenshaw and more recent celebrities to visit the course include such notables as Greg Norman, Ernie Els, Mark Brooks and many personalities from other sports and the entertainment world.
Club Professionals
1893-1899 D.J. Ross
1900-1904 T.D. Currie
1904-1905 W. Moffat
1905-1922 T.D. Currie
1922-1948 D.G. McCulloch