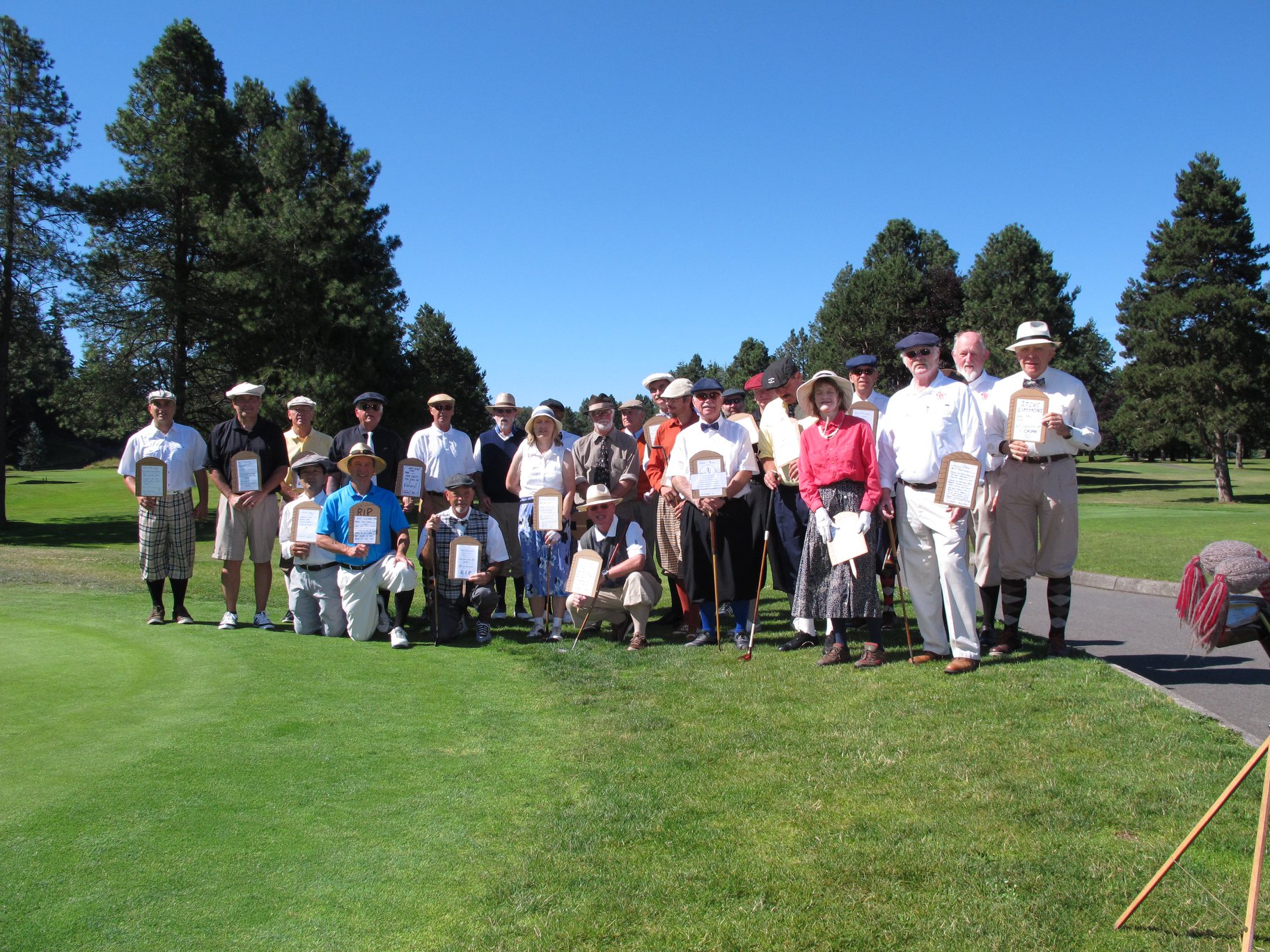 Northwest Hickory Players presents a exciting hickory outing in June.
Tombstone Tournament – Sunday, June 30th. Auburn Golf Course in Auburn, Washington, hosted by Kit Ledbetter.
This is a limited field event for 24 players, so sign up early!
Starting tee time at 10:30 a.m.
Entry fee is $59 (paid at registration), which includes a special discounted green fee of $39 plus $15 prizes plus $5 NWHP website support. Carts will be available at $15 per player.

A Tombstone Tournament was a popular form of competition during the hickory era. The way it works is each player is given a small facsimile of a tombstone before the round, and you will assigned a target score, which will be your handicap plus course rating. For example, if your handicap is an 18 and the course rating is a 66, then your target score is an 84. When you've made your 84th stroke, you must write down on your tombstone wherever the ball ends up (you may finish your round but you are dead). This may occur (heaven forbid) on the 15th hole, or the 16th, or the 17th, or if you've played particularly well, somewhere on the 18th hole. Tables will be set up in the bar representing each hole and division you are to place your tombstone with your last shot location. The winners will be based on the persons making it alive the farthest on the course. The winning epitaph from last year by Stephen "Dog" John Paul Franich, Jr., III to inspire you for 2019:
With me chest pumped out my hardest I try, No Idea'r how me ball did fly, Many they were the strokes they mounted, Each and e'er one carefully counted, With the help of passed gas discretely dis-larged, Between tight cheeks me ball was discharged, An honorable group, to the man, "no one lied", Yet without shame there were those that cried, Still others remarked "with 24 strokes all awry'ied ,"Dog that he was, he should never have died… From a puppy dog eye a tear did roll and he was heard to curse "Devil, take your toll…" His arse was drug to this lonely of spots and together they gathered to count all the dots….. And to all be it known "Hey man I did my best" Marked by this stone Dog finally came to rest….