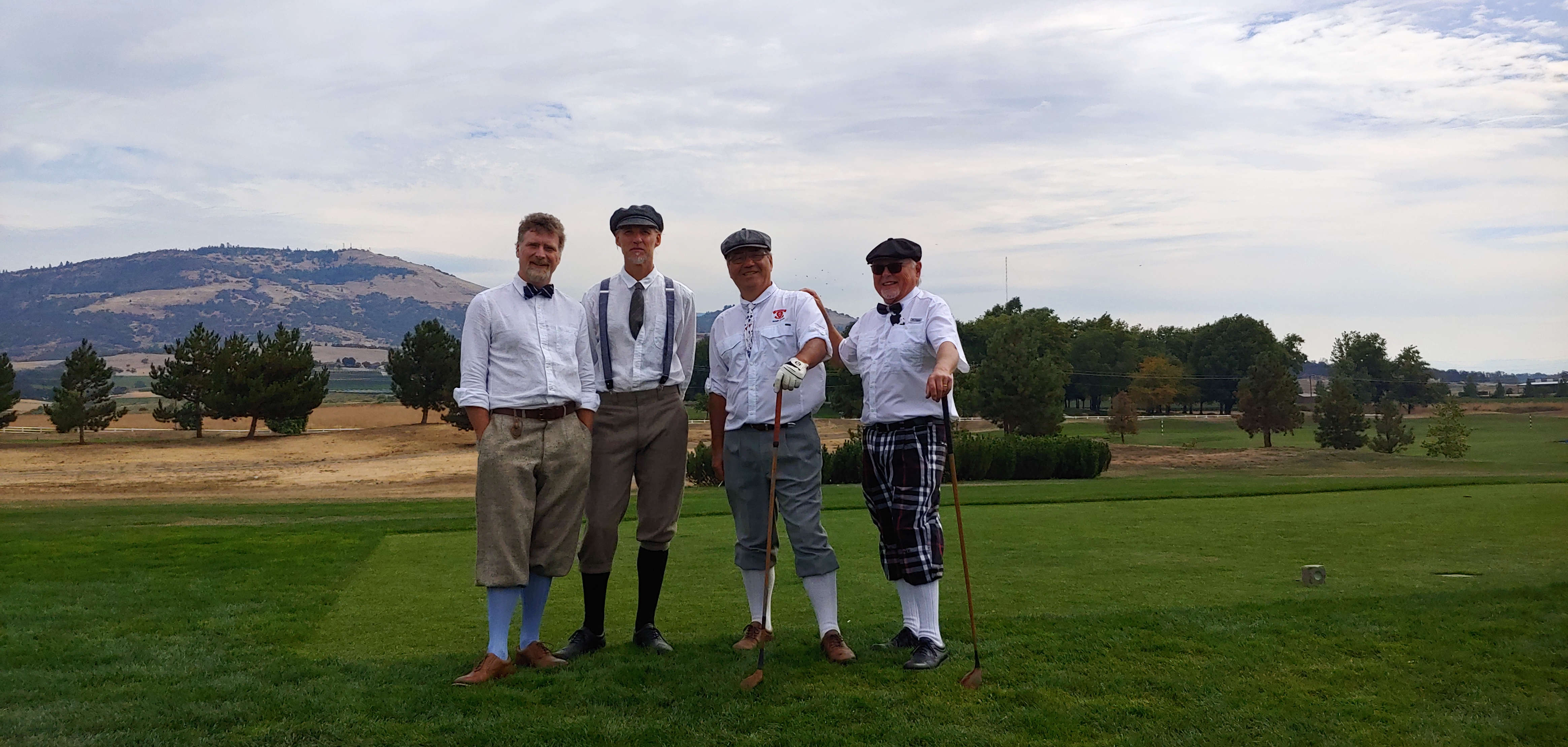 Steve Henneuse has shared that the 2019 Western Hickory Match Play will be held in Bend, Oregon, from May 24th – 26th.  An entry form and additional details regarding event is available at the RSVP link (right).

The tentative format is as last year: elimination match play with a consolation elimination bracket, stymies, no lifting on putting greens, skins game Friday and Saturday.  Any USGA-sanctioned ball is allowed this year.
Cost is $185 which includes all green fees + skins games on Fri and Sat (pot depends on # of players).  Last year we had 28.
* Carts are additional to be paid at course (Fri & Sat).
* The price at this time does include a cart on Sunday at Aspen Lakes (the most expensive of the courses). The pro/owner was going to get back to Steve on walkers a discount… more to come.
NOTE: The Pacific Northwest Hickory Championship is held the following week just up the street in nearby Seattle, WA at Inglewood CC.  Our friends in the NorCal group highly recommend extending your hickory schedule a few additional days if you can!