2021 U.S. Hickory Open featured
on Fried Egg Podcast
Garrett Morrison from The Fried Egg Podcast (click link, left, to listen) featured the 2021 U.S. Hickory Open in the latest edition of Fried Egg Stories, a feature-length episode with interviews with sundry members at Gearhart Golf Links and a brief, post-round, interview with the 2021 champion, Andrew Von Lossow.
Morrison, a resident of Oregon, spent the final day of the event walking the grounds, following the leaders, and checking in with event organizers to curate a compelling and audio-rich tour of what proved to be a magical day for the players, one and all.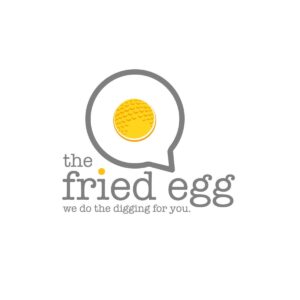 The Fried Egg is where golf tragics unite to delve deeper into the game. In addition to the pods, it's a newsletter sent every Monday, Wednesday, and Friday that gives readers all the yolk and none of the shell on golf's biggest storylines—from major championships to Monday qualifiers. It's also a website that covers golf, its tournaments, and its fields of play. It's two podcasts offer insight into today's golf world and feature some of the most recognizable names in the game, from tour players to golf course architects. It's all golf, all the time.
The Society of Hickory Golfers thanks Mr. Morrison, the event organizers from Northwest Hickory Players, and the staff and owners of Gearhart Golf Links for a most competitive and memorable tournament in 2021.
The 2022 U.S. Hickory Open is scheduled for Sept. 12-14 at Mission Inn Resort in Howey-in-the-Hills, Fla. This is one of Florida's classic older resorts, but one that has been updated and renovated in recent years. Details on this website!  See you there!!