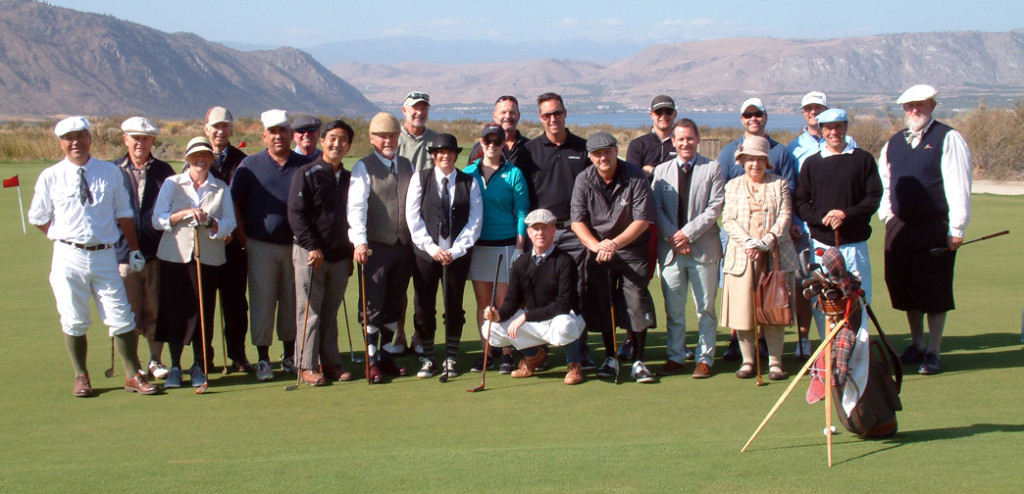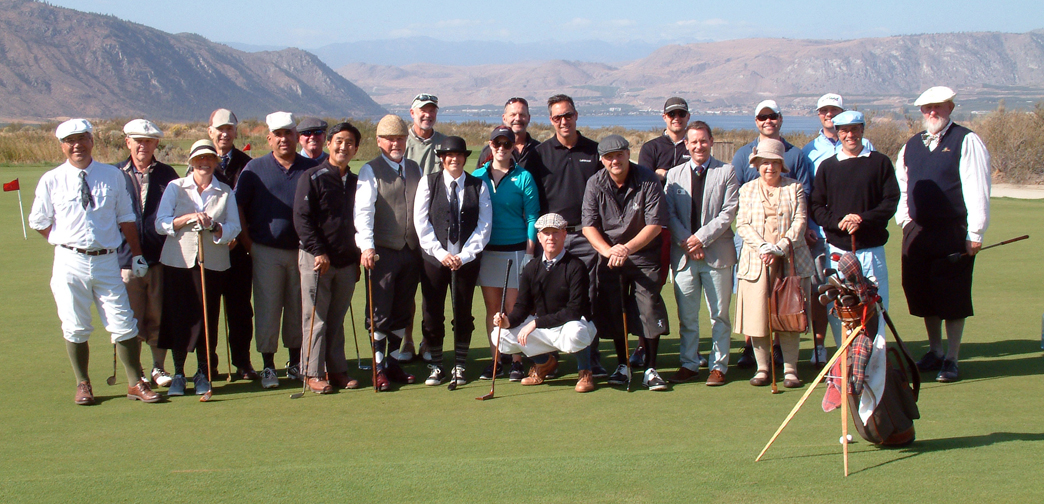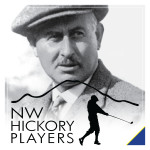 After a successful three-day event in the Portland area in July of 2013, the group was officially organized as the Northwest Hickory Players on January 1, 2014 following a round at Chambers Bay. The goal of this group is to preserve and promote hickory golf in the traditions of bygone days when golfers, wearing knickers and other period clothing, played with brassies, spoons mashies and niblicks.
We're all about hickory golf.  That's it.  No modern events, no hybrid events, just pre-1935 hickory play for the love of the game.  We invite players from Washington, Oregon, Idaho, and British Columbia to join us by contacting one of us below.  Loaner/rental sets available too!  We have plenty.  Come, join us!
Our Board is listed below.  Click on the link (right) to read about our regional Affiliates program too!
…………………………………………………………………………………………………………………
[CO-FOUNDER] In his bag:  Brassie (Carnoustie Bench Made); Spoon (McGregor model 73); Cleek (Gibson); Approach Iron (MacGregor A 1/2); Bakspin Mashie-Niblick (MacGregor); Bakspin Pitcher (MacGregor G-3); Putter (Forgan Black Magic, St. Andrews)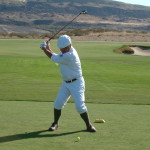 [CO-FOUNDER] In his bag:  Brassie (Jack White); Spoon (Klic Rite); Mid-iron (MacGregor BB); Mashie (MacGregor BB); Lofter (T. Stewart);  Mashie-Niblick (T. Stewart); Niblick (MacGregor OA); Putter (R. Johnstone, Seattle)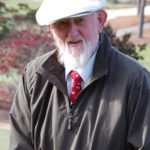 [CO-FOUNDER] In his bag:  Driver (Ben Sayers Gruvsol); Brassie (Hagen Getaway); Spoon (Bowser); Driving Iron (Forgan); Mid Iron (J MacGregor A1/2); Mashie Iron (T. Stewart); Mashie (T. Stewart); Mashie (MacGregor Backspin); Mashie-Niblick (S.B. Davies Spalding); Niblick (Forgan Peter Pan); Sand Iron (H&B Par XL); Putter (Dunn, Monifieth)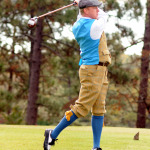 [CO-FOUNDER] In his bag:  Driver (D. Anderson & Sons "The Swilken" c.1920); Cleek, Bulldog  (Forgan c.1920); Irons (Nicoll Precision c.1915); SF Niblick (Forgan c.1900); Ironman (Walter Hagen c.1934); Putter (Jean Gassiat, Gibson, Kinghorn c.1915)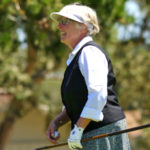 [CO-FOUNDER] In her bag: Driver (MacGregor Go-Sum); Brassie (Wilson retrofitted), Spoon (Churston Golf Club, Devon, England); Mid-Iron (Stewart), Deep-Grooved Mashie (Stewart), Niblick (H&B Par XL); Putter (Brown-Vardon, Spalding)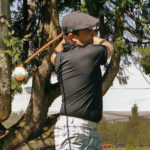 [BOARD MEMBER] In his bag: Brassie (Macgregor Peerless); Spoon (Macgregor Klaymor); Mid-iron (Macgregor BB); Approaching Cleek (Gibson); Mashie (Macgregor BB); Spade Mashie (Stewart); Mashie Niblick (Nicoll); Niblick (Macgregor OA); Putter (Gibson Dorminie Brown-Vardon Style)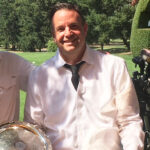 [BOARD MEMBER] In his bag: Driver (Macgregor Oakmont); Brassie (Macgregor Oakmont); Spoon (Macgregor Oakmont); 1-9 Irons (Tad Moore Victor); Putter (Schenectady)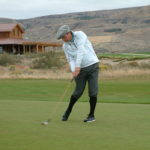 [BOARD MEMBER] In his bag: Driver (Tad Moore Jack White); Spoon (Louisville Black); Wood Cleek (Louisville MacGregor B25 Perfection model); Irons (Louisville Precision 3-8); Mid-Iron (Tad Moore Star OA); Niblick (Stewart Maiden Niblick); Putter (Tad Moore Dunn Aluminum)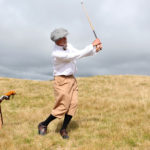 [BOARD MEMBER] In his bag: Brassie (Macgregor BAP); Spoon (Macgregor Yardsmore); 1 iron (Forgan) 2-4 irons (Stewart); Mashie, Mashie-Niblick (Stewart); Flanged Niblick (Winton); Putter (Ben Sayers "Bennie")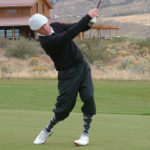 [BOARD MEMBER] In his bag:   Driver (R. Jones Spalding Kro-Flite), Spoon (Tad Moore Pall Mall), Wooden Cleek (Tad Moore), Mid-Iron (Forgan), Mid-Mashie (Forgan), Mashie (Forgan), Spade Mashie (Forgan), Mashie Niblick (Forgan), Niblick (Forgan), Dominie Sander (Tad Moore), Jigger (Cleveland Golf School), Putter (Tad Moore Chicopee)
---
Jack Wilson
(deceased 2017)
[CO-FOUNDER] In his bag:  Driver (Homewood Special); Spoon (A.J. Reach A733); Cleek (S.B. Davies-Duncan); Cran Cleek (Spalding) Sammy (T. Stewart); 3 iron (T. Stewart); 4 iron (T. Stewart); Mashie (T. Stewart); Spade Mashie (T. Stewart); Mashie-Niblick (T. Stewart); Niblick (Spalding Dedstop); Putter (Halley Gun Metal Mallet, London)
---
| | | |
| --- | --- | --- |
| Tom Driscoll | Colin Gants, PGA | Galen Peterson |
| Andrew von Lossow | John Sneed | Paula Anderson |
| Buck Barrie | Rick Reznick | Jon Klingler |
| Bill Keeler | John Wise | Steve Simmons |
| Liz Keeler | John Lavendoski | Larry Hardy |
| Richard Canapo | Robb Howard | Bill Razeto |
| Walt Bankowski | Adam Barrows, PGA | Kent Quickstad |
| Jeff Dean | Gabriel Tonan, PGA | Steve Franich |
| Larry Buckingham | Tracy Skinner | Alina Dean |
| Roy Niznik | Craig Healy | Tim Vaughn |
| Scott Voetberg | Peter Yagi | George Randels |
| Josh Immordino, PGA | Dan Petersen | Kent Ahlf |
| Jacob Varnell | Chuck McCollum | Devin Harmala |
| Rudy Kastelic | Wedgy Winchester | Dana Niehaus |
| Matthew Nelson | Kevin Austero | Steve Henneuse |
| Dave McDonald | Michael Sloan | Stacy Brown |
| Steve Wilt | Bob Wolfensperger | Mike Kosich |
| K.C. Harrison | Scott Miller | Dave Paremski |
| Matt Cassarino | Sharon McCarty | Tim Snyder |
| Hannah von Lossow | John Henry Williams | Brock Bowen |
| Jerold Olson | Rick Plumb | Joe Scorcio |
| Tom Kennedy | Ben Biggers | Jimmy Bucher |
| Greg Cooper | Michael Adams | Chelsea Guenette |
| Jeff Lefferts | Kevin Biegel | Tim Wiebe |
| Joe Martinbianco | Lyle Rowland | Ray Tokareff |
| Rick Williams | Pam Rowland | Cash Parker |
| Arlan Thuringer | Leila Ung | Ed Lindey |
| Deal Hudson | Erik Beer | Jason Shaffer |
| Terry Sumrall | Daniel Norstedt | Turk White |
| Steve Richmond | Donna Richmond | John Sweeney |
| Patricia Kurz | Robb Stuart | Ed Downs |
| Bert Downs | Tom Tracy | Kenn Looten |
| GaryLee Johnson | Tad Moore | Sandy Bucher |
| Troy Brown | Bob Forbis | Dave Hall |
| Glenn Thatcher | Tony Cassarino | John Hoffert |
| Hal Coward | Gene Pavola | Sandy Bucher |
| Bob Lesniewski | Gene Tompkins | Jeff Olsen |
| Mark Persinger | Rich Tokarzewski | David Rimmer |
| David Foreman | Larry Bogert | Barry Field |
| Chris McIntyre | Brennon Leighton | Ralph Potter |
| Seth Krufka | Ron Mahugh | Gerry McFaul |
| Keith Orr | Tom Phillips | Franz Schwarm |
| Dennis Scott | Karen Booth | Mark Livingston |
| James Bishop-Edwards | Seth Williams | Brad Harvey |
| Mark Hatala | Brian Free | Joe Martinbianco |
| Brandon Bunke | | |

Seattle Hickory Golf, Washington Hickory Golf, Washington State Hickory Golf, Hickory Golf, Oregon Hickory Golf, Canada Hickory Golf, Puget Sound Hickory Golf, Northwest Hickory Golf