Classic Chapman – February 15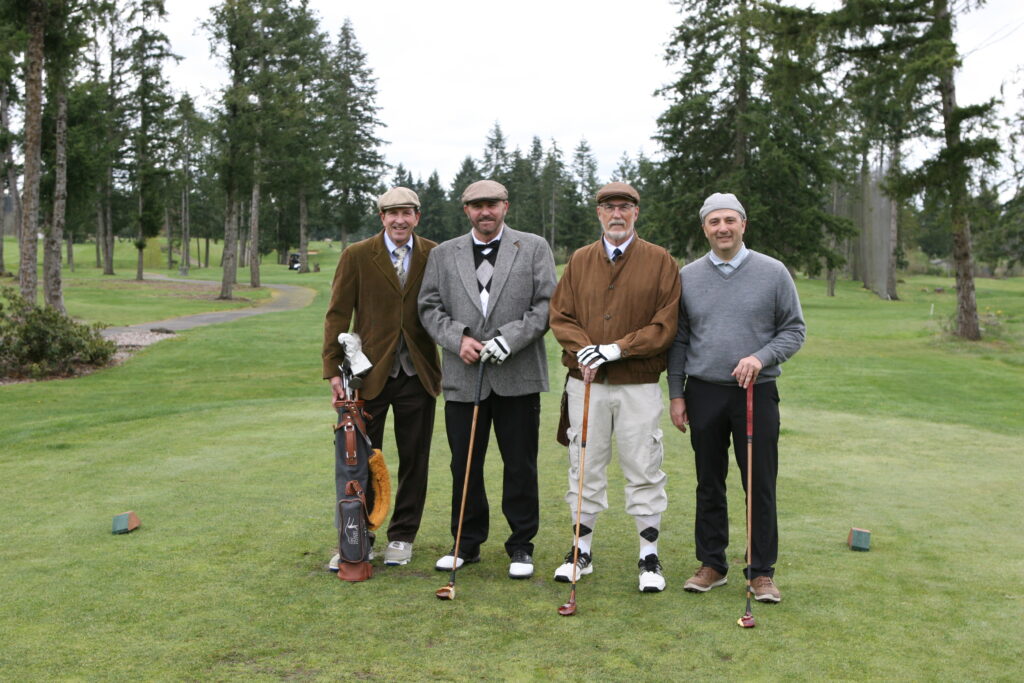 Join us for the 2020 Classic Chapman on Saturday, February 15.

The outing will be held at The Classic Golf Club in Spanaway, Washington, and hosted by club member, Steve Malmquist.
Individual closest to will be awarded on each of the par 3's with a modest payout. The two lowest net scores will also receive a payout – the more players the less modest the payouts will be.
The Chapman System is a two person team format, this is how it is played. Both players, A & B tee off — but player A goes to players B's ball and plays the next shot. Player B does the same with A's ball. Now a decision needs to be made as to which ball of the two is in the best position for the third shot. If player B's second shot is selected then player A hits the third shot alternating until the ball is holed. Once a ball is teed off the team must alternate who hits the ball next never hitting the ball twice without the partner hitting.
Here is an example; the ball comes to rest in a bunker and it is player A's turn. Player B goes up on the green anticipating hitting the next shot as a putt. But A wasn't able to get the ball out of the bunker and it rolls back almost to the same spot they hit from originally. Player A can't go ahead and hit the ball again, player B must enter the bunker and hit the next shot. (This is just an example, of course this would never happen in our matches.)
This will be a net score match for the team taking their individual handicaps for their aggregate score.
Tournament fee $10 collected at the course.  Greens fee = $32 per player.
Men will play from the green tees (5,604 yards) and Ladies from the yellow tees (4,646 yards).
Simple questions contact Steve Malmquist 253-970-1694 or at [email protected]
Difficult questions contact someone else!
---
The Classic Golf Club is one of Washington's best kept secrets, featuring elevated greens, rolling hills, and towering fir trees. The smooth and fast rolling greens paired with some of the driest quality turf conditions in the Northwest help make The Classic an enjoyable course no matter the season.
Experience the same great Northwest course as PGA Tour Professional Ryan Moore who calls The Classic home. Since his days learning to swing on the driving range, Ryan has gone on to win five PGA Tour events and was a Captain's Pick for the 2016 Ryder Cup where the U.S.A. clinched their first victory since 2008. The course isn't just fit for PGA Professionals, The Classic is accessible for golfers of all skill levels and provides a challenge to advanced players.