Registration Now Open for 2021 Goose Cup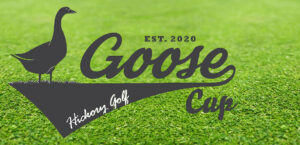 Gilles "Goose" Guenette is hosting the second annual Goose Cup, a season-long match play affair for up to 32 players with pay-outs for the top four finishers. As tournament director, Goose will assign all brackets and players will be responsible to plan their matches on mutually agreeable grounds for each stage. Last year's champion is Gerry McFaul.
And
click here
for a short overview designed by Goose.
THE BASICS
Limited field of 32 players only
Sign-up deadline 1/24/21
SOHG Handicap or scratch only (players will need an SoHG handicap, or play as scratch.)
There will be two 16-player brackets – the finalists on each side will play for the Championship and Consolation matches.
$20 one-time event fee per person to qualify.
Players will pay for their rounds at mutually-agreed courses.

PAYOUTS
$280 plus name on trophy for Champion
$160 for second place
$120 for third place
$80 for fourth place
SCHEDULE
Round 1 – 1/28 thru 5/15
Bracket Quarterfinals – 5/15 thru 7/1
Bracket Semi-Finals – 7/1 thru 8/15
Bracket Finals – 8/15 thru 9/15
Final & Consultation – 9/15 thru 10/15
Questions?  Contact Goose by e-mail at the address in his presentation.  Play well!
---