Gamble Sands October 6-7, 2018
Don't miss our 4th annual hickory championship at famed Gamble Sands.
Saturday and Sunday, October 6-7, 2018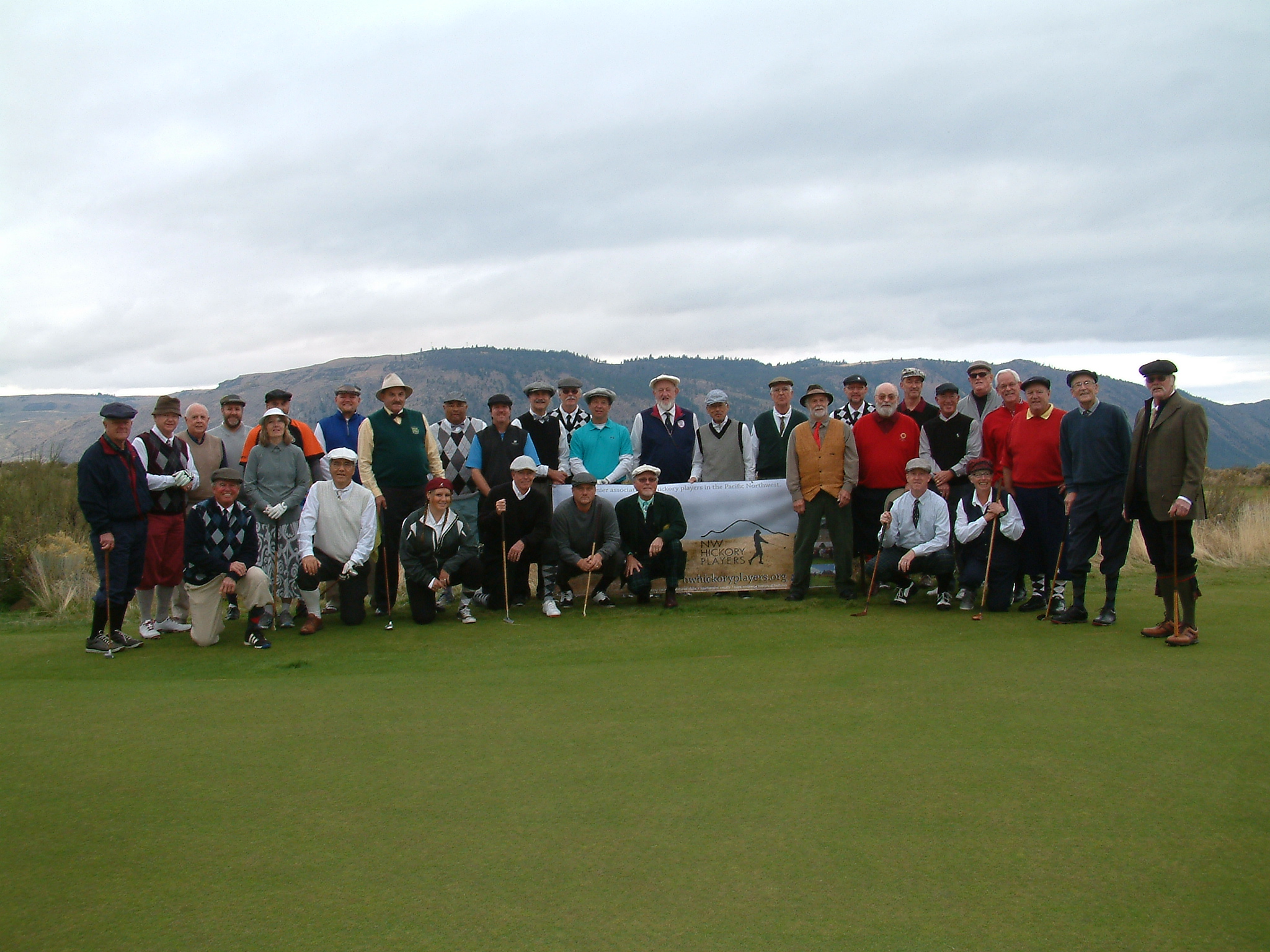 Situated high above the Columbia River, in North Central Washington, Gamble Sands is blessed with one of nature's great locations and dramatic golf settings. Much like its older brothers and sisters in the linksland of Scotland, this beauty has 18 consecutive holes that were discovered – not constructed.
No matter the direction, views include the snow covered Cascade Mountains, thousands of acres of manicured apple and cherry orchards, multiple river vistas and mountains of black basalt.
Check out our photos here from prior year's championships!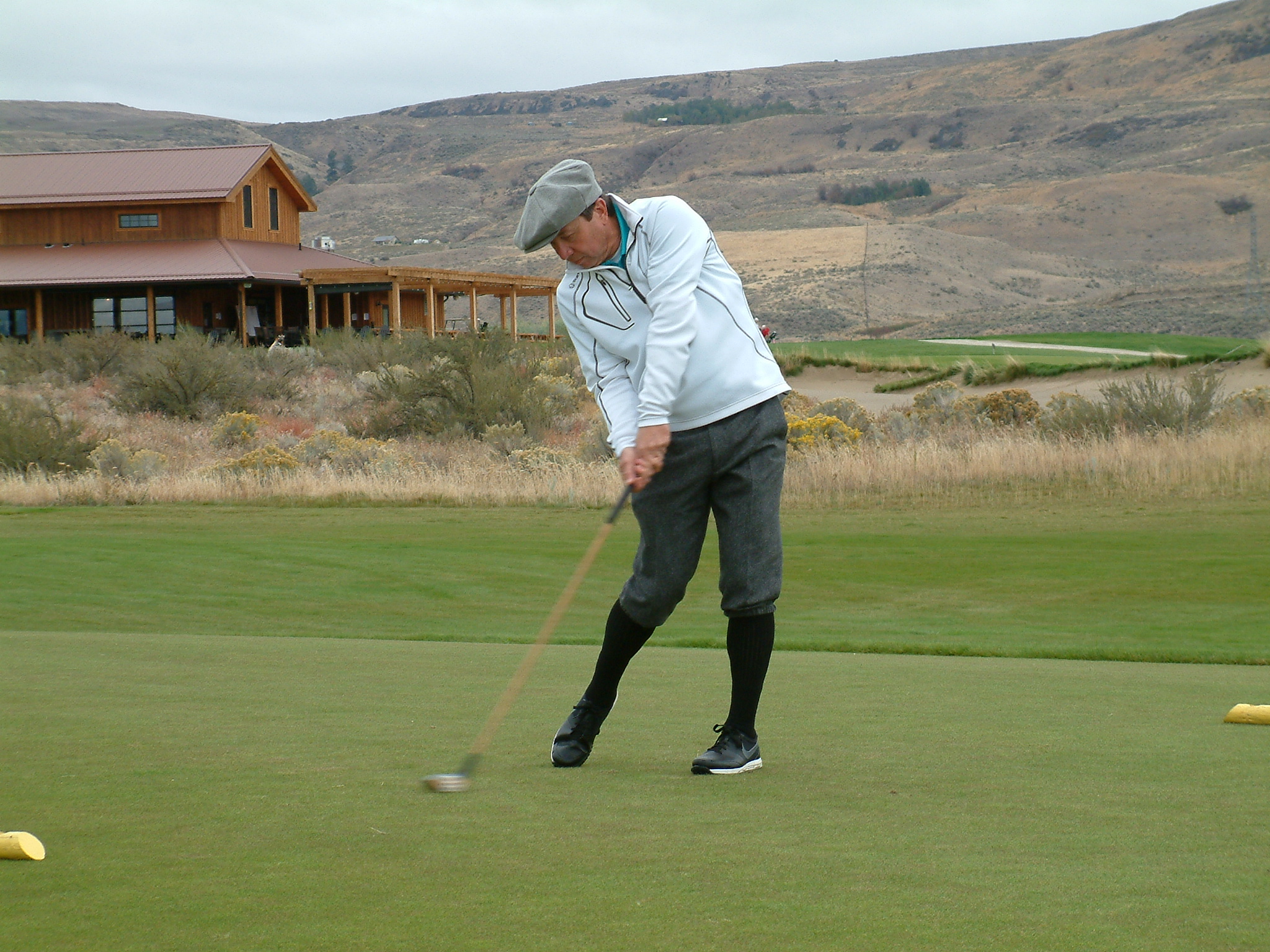 Architect David McLay Kidd was selected from the best of the best.  As a Scotsman, he had already created the famed Bandon Dunes and as a Northwest resident he could easily give the site the time it needed to find the very best golf holes.  The course is as authentic a Links course as you could find with traditional fine fescue grasses throughout, (chewing, creeping red, and sheep), wide fairways, massive greens ranging from 6,200 up to 16,200 square feet, not including the combined 18th green and putting green, and menacing bunkers covering 16 acres.
The course invites aggressive attacking play with 115 acres of total grassing and is visually stunning, yet not intimidating.  This course more than any other exemplifies David's early work at Bandon Dunes.  No materials were imported to build the golf course.  It is all native, with no drainage and an obvious absence of anything but great golf.  As David McLay Kidd said "this is sneaky good."
NWHP is proud to partner with Gamble Sands for this classic annual event.  The brand new Inn at Gamble Sands was just opened last year for our event – it makes a perfect spot for an unforgettable weekend of golf, great food, jacuzzis and spirited putting contests.   Bring extra clubs for sale or swap – once you're there, it's all golf all the time.