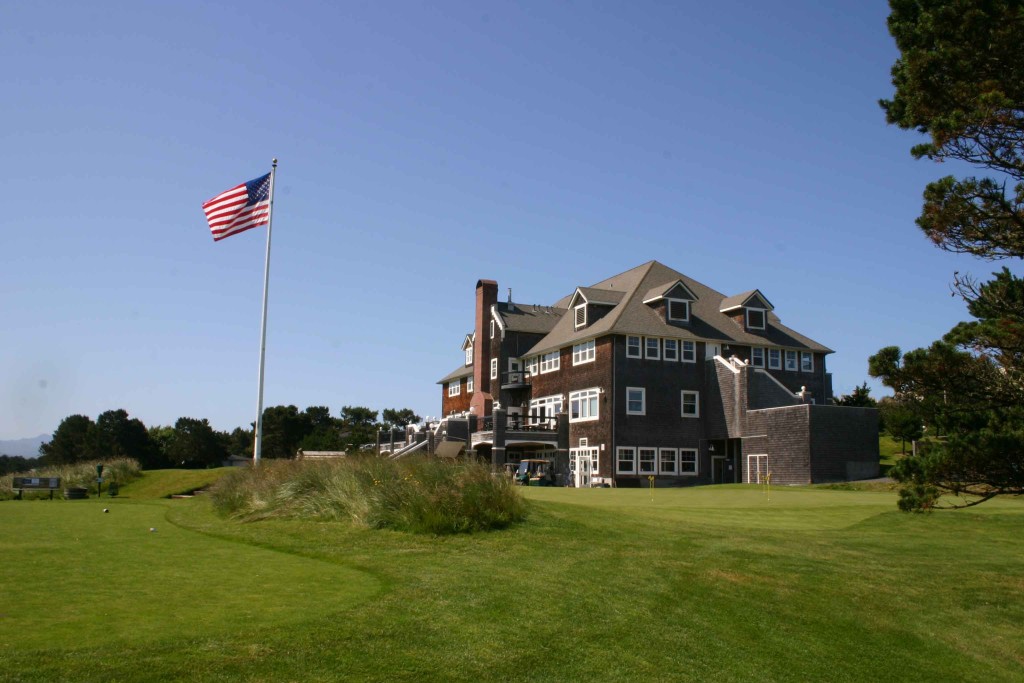 NEWS ALERT:  WE HAVE PLAYERS FROM SIX STATES ALREADY REGISTERED FOR THIS EVENT IN 2016.  PLEASE SIGN UP EARLY TO ASSURE YOUR SPOT!
True links lovers will want to attend the annual Gearhart Golf Links Challenge hosted by the Northwest Hickory Players.  Famed for its 1890s design, Gearhart Golf Links is a favorite coastal track of golfers the world over.  We have plenty of rental sets available for players of all skill levels.  It's peak season on the coast in July, so please plan to attend early and RSVP at the link below.
Please note, early birds may be able to join NWHP for a special, invitation-only superintendent's challenge, on the course, Friday before the tournament.  Contact one of the co-founders on the "About Us" page for information!

ABOUT GEARHART
Legend has it that Gearhart Golf Links began life in about 1888, starting out as three holes of true links-style golf amongst the seaside meadows that characterize the North Oregon coast — making Gearhart the oldest course in the northwest and arguably in the Western United States.
From its original three holes, Gearhart Golf Links has stayed true to its Scottish roots and offers a pleasurable round (now 18 holes) for all golfers.  To this day, the course retains that classic links-style flavor, with a hint of traditional Northwest design features. It plays 6,429 yards from "The Stones" and 5,157 yards from the forward tees.
Golf itself boasts a long and mythical residency in Gearhart, appearing almost from the moment nails were being pounded into boards to build Gearhart's first homes.
In 1891, before any formal golf course existed west of the Mississippi River, a clatch of homesick Scotsmen confounded the locals by burying tin cans into the dunes and then knocking balls with sticks until they dropped into the cans. For these Scots, the landscape at Gearhart was strongly reminiscent of the native, ancient courses of St. Andrews and Montrose.
To complete your RSVP, please download our registration form and mail in your participation fee.  The complete form is at the following link:
*NEW:  Players can pre-order logoed long-sleeve shirts for this event.  Click here for complete details!
LODGING: PLEASE NOTE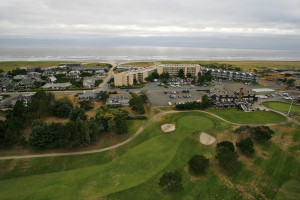 Lodging for the Gearhart Hickory Classic is available from Gearhart by the Sea Resort.  Gearhart Links has 13 buildings of condos of one or two bedrooms, fully-equipped kitchens, living room with fireplace, dining rooms and most have balconies for an outside space. Most are either on the golf course or very nearby. There are swimming pools available to guests and are approximately 300 yards from the ocean!
Rates for the one bedrooms are generally from $126 to $148 depending on floor and ocean views. Two bedroom units range from approximately $166 to $211 depending on floor and view.  These discounted rates are available for a two night minimum stay, with one night stays somewhat higher. There is also an 8% room tax per night.
These rates are offered for the Gearhart Hickory Classic and you need to reference the tournament to get the rate.
Tami Gandy, the resort lodging manager for Gearhart by the Sea, can be reached at groups@gearhartresort.com or 503-738-8331 ext. 501.
Besides Gearhart by the Sea Resort, there are a few Bed and Breakfast places in Gearhart and a full range of hotels at Seaside, Oregon, 3 miles to the south and at Astoria, Oregon, 14 miles to the north. Any of these places can be found by searching online.