TGC Hickory Shotmakers Open – April 27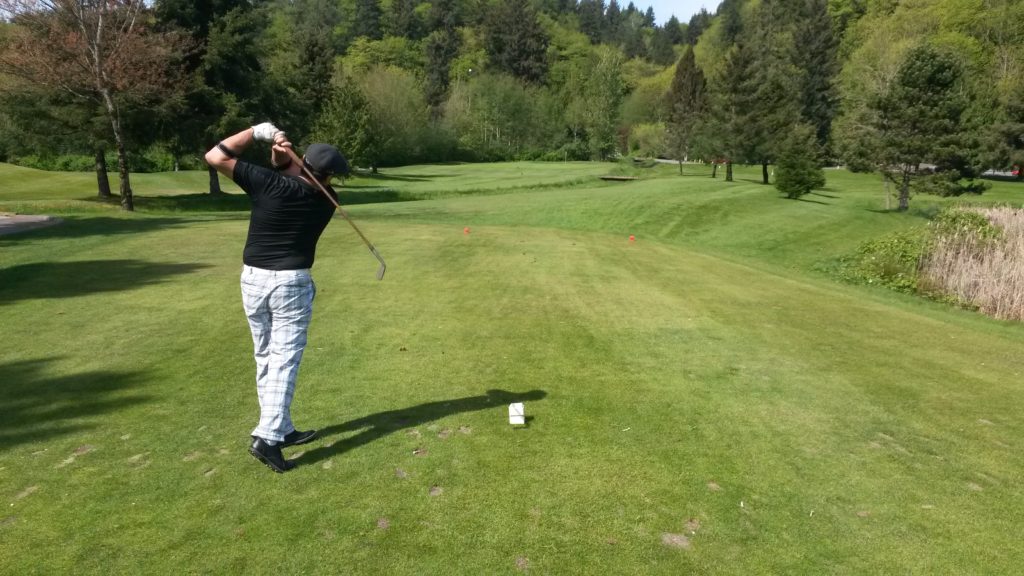 We have a very cool event coming up on Wednesday, April 27th at Snoqualmie Falls.  Let's kick off the weekday golf season with a 9 Hole 6-Club event.
The first ever National Hickory Golf Day will be May 1st, 2016 – join the TGC to celebrate a few days early.
To make it even more fun, Martin Pool and friends of the Northwest Hickory Players will be joining us so we can try hitting some shots tee on #3 & #8 and a long drive contest on #9 with pre 1935 hickory shafted clubs.  We hope to have one Hickory Player per foursome so everyone can get a feel for it.
We have room for 20 players.  We will not post scores from this event for handicap purposes.

$20 / Player
Simple rules:
Net Stroke Play
Exception:  Players can only carry 6 clubs and play with 6 clubs for the round.
A putter is a club.  Examples [2 hybrid, 6 iron, 8 iron, PW, SW, Putter] or [Driver, 3 hybrid, 5 iron, 7 iron, 9 iron, SW, Putter]
During the hickory era, many players played with only 6-8 clubs.  Harry Vardon himself won his British Open's with a 7 club set.
On the par 3 holes (#3 & #8), Martin will be at the tee to show you the hickory clubs so you can select which one you want to hit on the hole.
On #9, you will have the opportunity to try a hickory shafted and wood headed club.
Use the links on the next tab to learn more about the NW Hickory Players, the Society of Hickory Golfers and National Hickory Day coming on May 1st.
It's a rare opportunity to earn the title of TGC's most honorable shot maker.
No prizes for this one – just the title currently held by Larry Talbot.  Side bets and games within your tee group are highly encouraged.