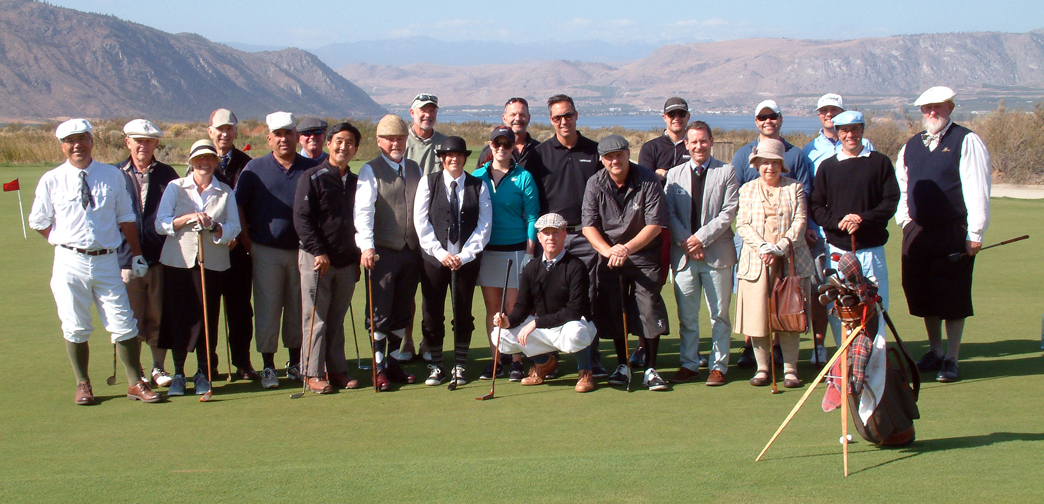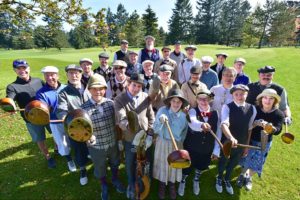 As featured on The Golf Channel and in Golf News, Pacific Northwest Golfer magazine, Mail Tribune, Pacific Northwest Golfer magazine (again), Eugene Register-Guard, Golf Course Trades, and the Longview Daily News, the Northwest Hickory Players is a voluntary association of golfers formed to enjoy and encourage playing golf exclusively with hickory era, pre-1935 equipment.  The intent is to focus on Oregon, Washington, British Columbia and neighboring states. The idea had been in development for a couple of years and events had been held in the past, including a three day event in the Portland/Gearhart area in 2013 when players got to know each other and enjoy playing on several hickory era courses.  In 2014, the decision was made to officially form an association.  The Northwest Hickory Players was born.
Northwest Hickory Players served as host to the first-ever U.S. Hickory Open on the West Coast, at Pebble Beach Resorts (Del Monte Golf Course) in 2017 and will again serve as coordinating host for the 2021 U.S. Hickory Open at Gearhart Golf Links on the Oregon Coast.
The Northwest Hickory Players have affiliated with the Society of Hickory Golfers an organization that works at the international level, and use their guidelines and information in the effort.
The NW Hickory Players join several other regional groups that are doing the same, including the Pacific Coast Hickory Golfers, the NorCal Hickory Golf in California and the British Columbia Golf House Society.
---
---
Washington Hickory Golf, Washington State Hickory Golf, Seattle Hickory Golf, WA Hickory Golf, Hickory Golf, Oregon Hickory Golf, Canada Hickory Golf, Puget Sound Hickory Golf, Northwest Hickory Golf, Chambers Bay Hickory Open