2023 Washington Classic Golf Invitational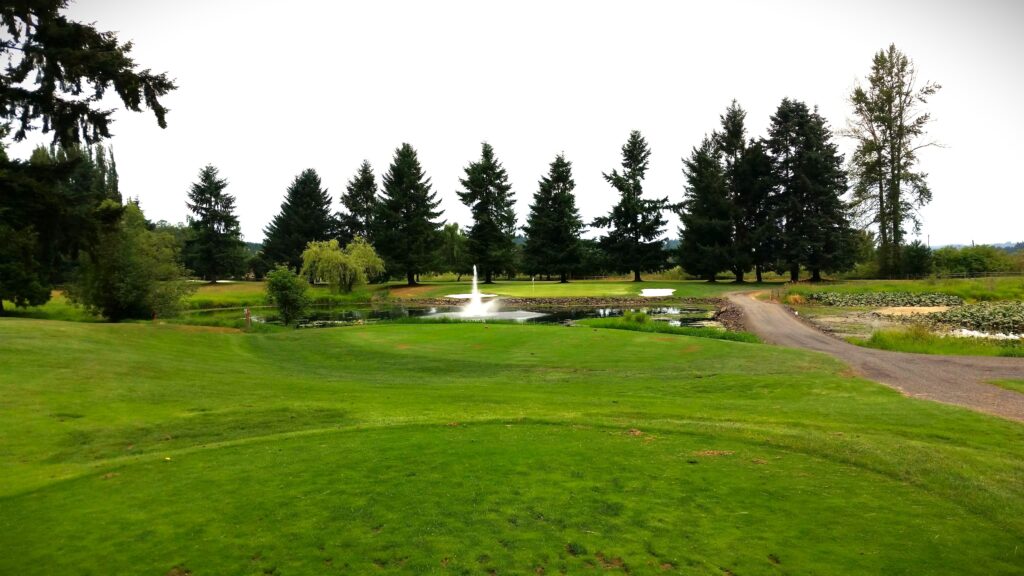 Riverside Golf Course – Chehalis, WA
October 29, 2023 – All players start from the 1st tee box – 1st Tee Time: 10:30 a.m.
Rules:
Stroke Play – Exchange scorecards – add the cumulative total of strokes taken throughout the round. Players count each stroke taken on a hole, until the ball is in the cup. Enter strokes on the scorecard for the player's card you are keeping. Sign and attest cards and return them to the club table at the completion of your round.
THIS EVENT IS NOW FULL.
Equipment must conform with Washington Classic Golf Equipment Rules
All players proceed from the white tees
20 Players – $31.50 green fee
All USGA rules of golf apply
Obey all active local rules
This is an 18 hole event
Closest to the pin in 2 shots on #3 & #12
Deuce Pot (Gross 2 on any hole)
Out of bounds is designated by white stakes and fences bordering the property lines.
Replace divots, repair ball marks, rake bunkers.
Please take free relief from all flower beds.
Pace of play is critical. Set equipment between green and next tee box, tend flags and place firmly in the cup, rake traps for the next group, fix ball marks, sand divots while keeping your position with the group in front of you.
Use any distance measuring devices you think will help you move things along, optics, GPS, space lasers…
Help players in your group to find a lost ball and abandon search in 3 minutes. Be mindful of ways in which you can keep the pace moving.
Play a provisional if you are unsure if you stayed in.
Have a great time!
Games ($10 for all – $200 total pot – estimate)
Low Gross= $30 + Name on the Trophy as Gross Champ and hold the trophy until the next event
Low Net= $30 + Name on the Trophy as Net Champ
Closest in 2 (#3, #12)= $20 Each
Deuce Pot = $100 All players with 2 on the card will get a share per 2 scored
Washington Classic Golf Equipment Rules
A. NUMBER OF CLUBS – Maximum of 14 clubs. There is no minimum club limit. No more than 1 putter. A player using a non-conforming set will be excluded from the competition.
B. WOODS – Woods must be made of an organic wood product, solid or laminated. 1910 – 1990
C. IRONS – Irons must be forged steel blades. Cavity back style and cast style irons are non-conforming. 1910 – 1990
D. SHAFTS – Steel, pyratone (plastic covered steel), aluminum and wood shafts are conforming. Graphite and composite shafts are non-conforming.
E. PUTTERS
1) The putter must be the shortest club in a player's bag.
2) Long putters are not allowed.
3) Putter grips must have a continual tapered shape downward.
F. GRIPS – Grips must have a continual tapered shape downward.
G. BALLS – Any golf ball from any era that was conforming in that era may be used.