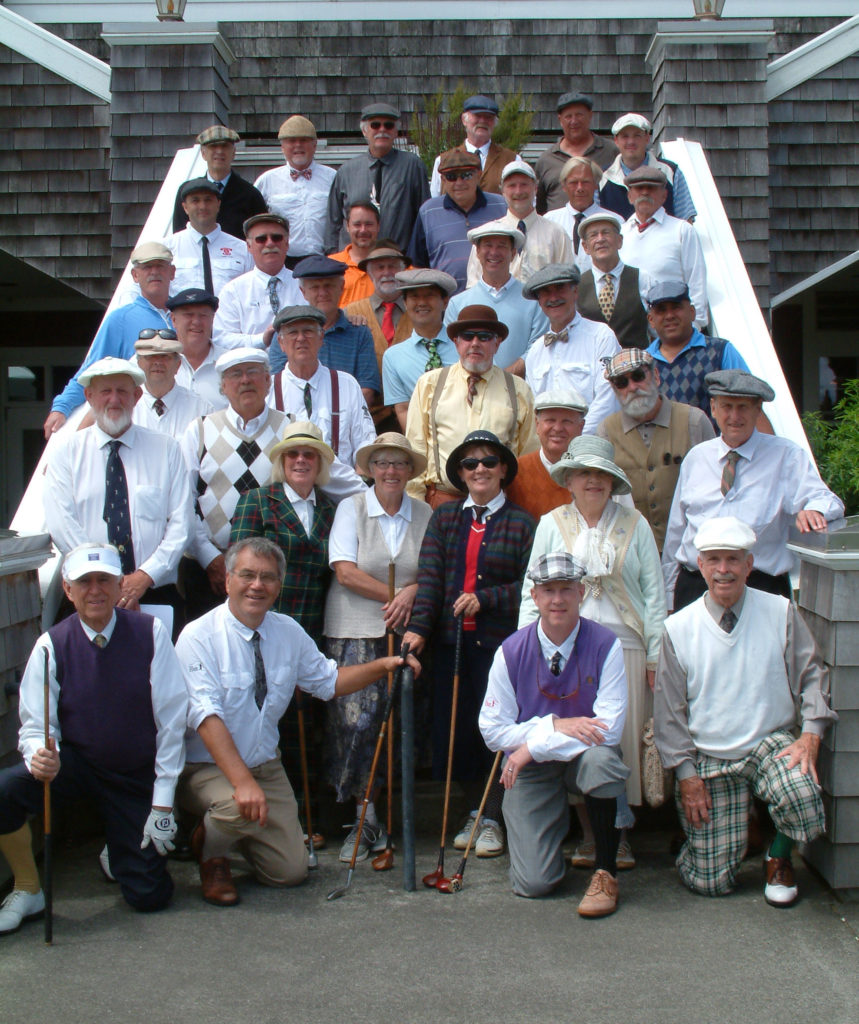 True links lovers will want to attend the annual Gearhart Golf Links Classic hosted by the Northwest Hickory Players.  Famed for its 1890s design, Gearhart Golf Links is a favorite coastal track of golfers the world over.
We have plenty of rental sets available for players of all skill levels.  It's peak season on the coast in June, so please plan to attend.

ABOUT GEARHART
Legend has it that Gearhart Golf Links began life in about 1888, starting out as three holes of true links-style golf amongst the seaside meadows that characterize the North Oregon coast — making Gearhart the oldest course in the northwest and arguably in the Western United States.
From its original three holes, Gearhart Golf Links has stayed true to its Scottish roots and offers a pleasurable round (now 18 holes) for all golfers.  To this day, the course retains that classic links-style flavor, with a hint of traditional Northwest design features. It plays 6,429 yards from "The Stones" and 5,157 yards from the forward tees.
Golf itself boasts a long and mythical residency in Gearhart, appearing almost from the moment nails were being pounded into boards to build Gearhart's first homes.
In 1891, before any formal golf course existed west of the Mississippi River, a clatch of homesick Scotsmen confounded the locals by burying tin cans into the dunes and then knocking balls with sticks until they dropped into the cans. For these Scots, the landscape at Gearhart was strongly reminiscent of the native, ancient courses of St. Andrews and Montrose.
Gearhart Golf Links – The First 125 Years
2017 is a very special year for Gearhart Golf Links, as we celebrate 125 years of golf  on the North Oregon Coast. We plan on celebrating all year, but have a party planned to kick off the summer and hope you can join us.
Friday, June 23 – "Gearhart Hickory Classic"
The NW Hickory Players plays every year at GGL, and this year have extended the invitation to Gearhart regulars to join in the fun. Hickory clubs will be available to borrow, and included in your entry fee. Following golf, there will be a formal Anniversary Presentation in the Livingstone Room
Golfers and non-golfers are invited.  We will be celebrating the Links and the Town of Gearhart.
SCHEDULE
12:00 noon – Gearhart Hickory Classic Golf Tournament
We will pair you with a member of the NW Hickory Society.
4:30 pm – Scoring in the Pot Bunker Pub, dinner on your own.
6:00 pm – Cocktails and hors d'oeuvres in the Livingstone Room
7:00 pm – Presentation on the History of Gearhart Golf Links
Paul Linnman – Master of Ceremonies
Tim Boyle – Welcome
Paul Levy (PGA of America) – Video presentation on Gearhart Golf Links' place in golf history
Kerry Tymchu (Oregon Historical Society) – The early days of golf in Oregon
Tim Hills (Mcmenamins Historian) – The sand trap, then and now
Gerry Frank (93 years young, Gerry and his family owned the golf course in early days!)
David Jacobsen (R&A) – Life as a golfing kid in Gearhart
Matt Brown (Gearhart Mayor) – Proclamation
8:00 pm – Music by "The Builders and The Butchers"
LODGING: PLEASE NOTE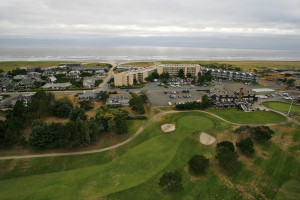 Lodging for the Gearhart Hickory Classic is available from Gearhart by the Sea Resort.  Gearhart Links has 13 buildings of condos of one or two bedrooms, fully-equipped kitchens, living room with fireplace, dining rooms and most have balconies for an outside space. Most are either on the golf course or very nearby. There are swimming pools available to guests and are approximately 300 yards from the ocean!
Tami Gandy, the resort lodging manager for Gearhart by the Sea, can be reached at groups@gearhartresort.com or 503-738-8331 ext. 501.
Besides Gearhart by the Sea Resort, there are a few Bed and Breakfast places in Gearhart and a full range of hotels at Seaside, Oregon, 3 miles to the south and at Astoria, Oregon, 14 miles to the north. Any of these places can be found by searching online.
CLICK BELOW for photos from our last two years of events on the course.  This is one of the best west coast tourneys every year!
2016 Gearhart Hickory Classic Photos
2015 Gearhart Hickory Classic Photos