Golfing Pioneer Allan Robertson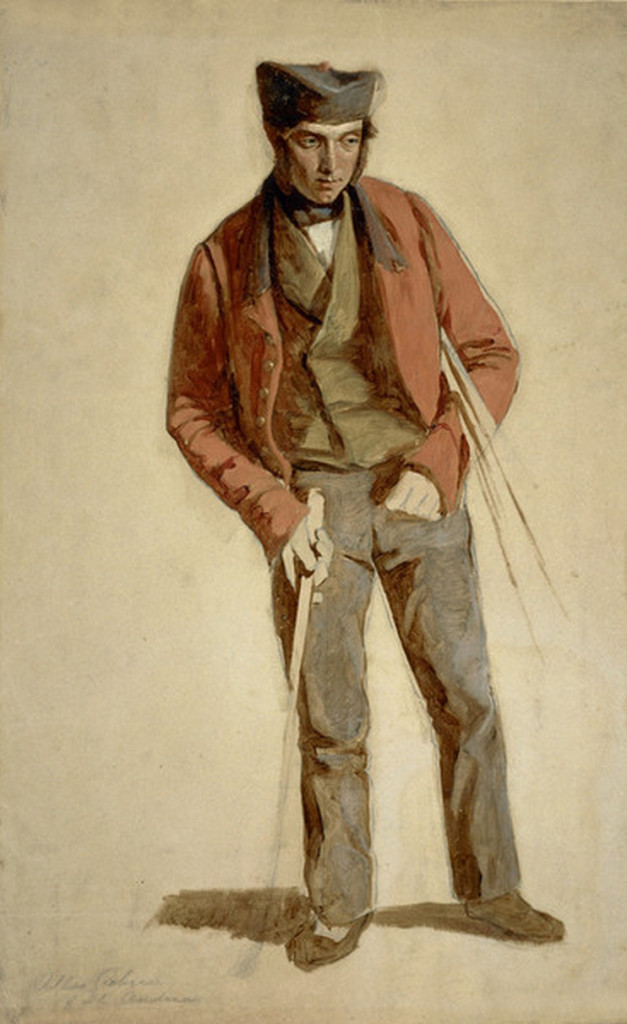 As cited by the World Golf Hall of Fame, Allan Robertson was practically born into golf. Born in 1815 in St. Andrews, Scotland, Robertson's family reflects the emergence of the game. His grandfather was a caddie at St. Andrews and his father was senior caddie of those who served the Royal and Ancient.
Both men were feathery ball-makers of the highest repute and Allan followed in the family tradition. But his skill and playing ability set him apart.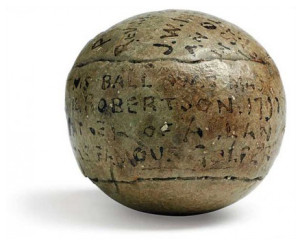 No less an authority than World Golf Hall of Fame member Charles Blair Macdonald claimed that Robertson was "the best known golfer of his generation and generally thought to have been the greatest player of his day." He recorded a round of 79 on the Old Course at St. Andrews in 1858, becoming the first player to break 80.
Reportedly, Robertson took great delight in deliberately extending his challenge matches to the 17th hole, when he could have polished off his foe much earlier. He did that not only to avoid wounding his opponent's pride, but also to make it impossible for the opponent to ask for increased odds at their next match. Macdonald, in his landmark book, "Scotland's Gift Golf," reported that "it is said Allan was never beaten."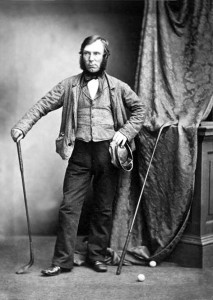 Of Robertson's technique, James Balfour, a contemporary of his, wrote: "His style was neat and effective. He held his clubs near the end of the handle, even his putter high up. His clubs were light, and his stroke an easy, swift switch. With him the game was as much of head as of hand. He always kept cool and generally pulled through a match even when he got behind."
As great a player as Robertson was, he was held in equal esteem in his prime for his ball-making ability. Robertson was the premier feathery ball-maker in St. Andrews and among the very best in Scotland.
Robertson clearly did not approve of the new gutta percha ball that was just coming into vogue. He even made Hall of Fame member Old Tom Morris, who worked in Allan's shop, promise never to play with a guttie.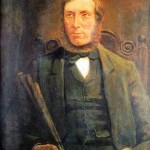 When Old Tom ran out of feathery balls in a match, his playing companion gave him a gutta percha to play. As Old Tom related in "Golf Illustrated" of the event, " … as we were playing in, it so happened that we met Allan Robertson coming out, and someone told him I was playing a very good game with one of the new gutta percha balls, and I could see fine, from the expression on his face, that he did not like it at all and, when we met afterwards in his shop, we had some high words about the matter, and there and then parted company, I leaving his employment."
Typical Playset of 1840
Wooden playclub or driving wood (Driver)
Wooden grassed driver or long spoon (3-wood)
Wooden middle spoon (5-wood)
Wooden short spoon (7-wood)
Wooden baffing spoon (9-wood)
Cleek (Iron headed club with little loft – 2 or 3 iron)
Rut or track iron (very small-headed lofted niblick)
Wooden or iron bladed putter
Robertson's shop overlooked the Old Course's 18th green. In his best year, Robertson produced 2,500 balls. He supplied local demand, but also exported balls to Britain and the American colonies.
Today, a Robertson ball carrying his 'Allan' stamp is highly prized by collectors. One of golf's most priceless artifacts is the feathery ball that Robertson signed in 1843 which tells that he defeated arch rival Willie Dunn in the "great match."
---
"Allan Robertson was the best known golfer of his generation and generally thought to have been the greatest player of his day." – Charles Blair McDonald
FACT: Allan Robertson is credited as the first player ever to break 80 on the Old Course at St. Andrews.
For more on Allan, click here.