Remembering Lionel Freedman: Founder, World Hickory Open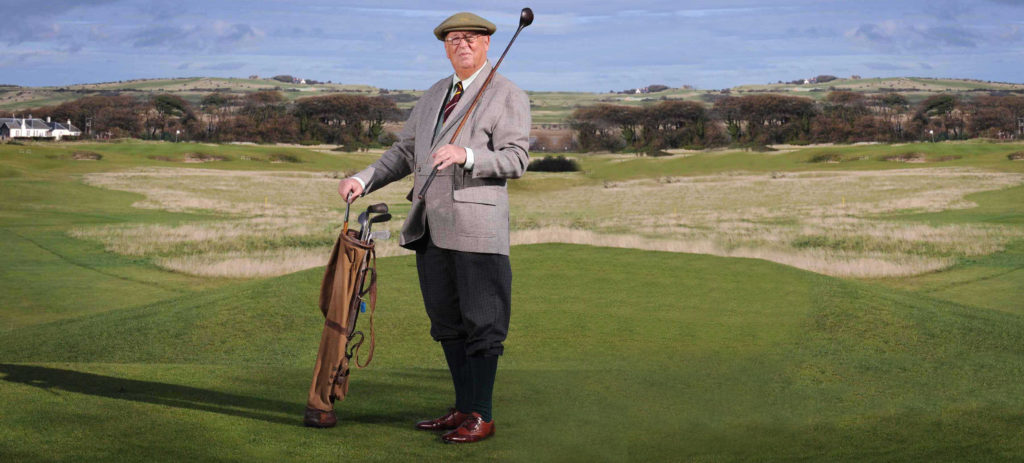 Lionel Freedman, former secretary of the Musselburgh Golf Club and founder of the World Hickory Open has passed away.
Freedman, a warm and gracious man, was friend to many hickory golfers, worldwide, and made numerous trips to the United States to support the meteoric growth of the game on this side of the pond. Amid a lifetime of honors and volunteer positions to support the game of golf, Freedman served as the honorary starter and was recognized for his contributions to the game at the inaugural World Hickory Match Play in Philadelphia in 2014, by invitation of the Metropolitan Hickory Society and event-creator, Brian Schuman.
NWHP co-founder, Robert Birman, recalls the elegance and generous listening Freedman exuded wherever he went. "Lionel was always attentive to the needs of fellow players, regardless of their rank, and greeted newcomers to the sport much the same as he did his longstanding colleagues. He took time to know everyone's name, personally, and shared the wealth of his knowledge and wisdom liberally in all settings.," said Birman. "Those who knew and played with Lionel are grateful for his friendship and approach to growing the game."
As NWHP co-founder, Rob Ahlschwede put it, "Lionel Freedman was an Englishman living in Scotland, not an easy thing to do.  Lionel did that well and found a community in golf and later in hickory golf where he did good work and was supported by many players around the world.  He was a member at several golf clubs in England and Scotland, but I believe Old Musselburgh, outside Edinburgh, was his fondest love.  He worked continuously during his life in Scotland to revive and bring the notoriety to one of the very oldest courses in the world. Recognition that they deserved.  Of course, he instituted the World Hickory Open–I think this year is its 13th–which has grown into the most major tournament in the Hickory World, drawing players from all over the world."
Ahlschwede continued, "I met Lionel in the 1990s on a trip to play in Scotland, and have spent many great days in his company.  He was a true gentleman.  There is a good article in the WeeNip about Lionel–a player profile–that was done a couple years back.  It is filled with good information.  I considered Lionel a good friend and loved his proper Britishness–especially living in Scotland!!"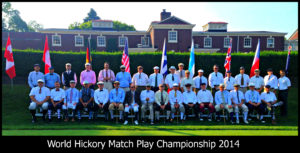 Lionel was a frequent contributor to many golf publications, tour guides and welcomed guests from across the globe on their pilgrimages to Musselburgh and the East Lothian region. There are many instances of Lionel, on YouTube, greeting – and playing with – visiting enthusiasts to Musselburgh, from Asia and beyond.
One of his greatest legacies, of course, is the founding of the World Hickory Open – what is now likely the premiere international hickory golfing event of each year. NWHP's East Coast pals, Rich Grula, Mike Just and John Greene, Jr. were on hand at the 2013 World Hickory Open and are featured near the top of this short clip that also features Lionel, Americans Rick Woeckener, Brian Schuman, and his many loyal fans.
https://youtu.be/MFq-p29dqvM
Freedman aptly ended his definition of the World Hickory Open, on his website, with the following reflection: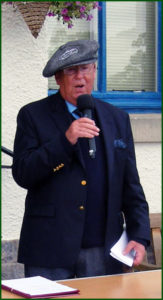 A short while ago, in the context of the first Musselburgh Challenge, I said that I would brood on why the hickory game proved quite so popular. Let me take that thought further and reflect on why I think it is now beginning to take the centre stage as a sport to be defined and celebrated in its own right.
To be honest, I think that the modern game has lost its way. Technology rules. The older, classic courses are humiliated by massive and powerful clubs that demand a habitat of at least seven and a half thousand yards. The driving of Godzilla. High, vaulting approaches, complete with the obligatory back-spin. Even a yardage count, courtesy of GPS. In such a world, the Mungo Park six thousand yard challenge is a joke.
And yet it isn't.
That challenge remains as fascinating as it was when first introduced. Play it with the clubs it spawned. The cleek, the mashie, the niblick. Play the contours of the land, follow the mindset of Willie Park, Old Tom and Jamie Anderson as they thought their way through the heathers and the whins. Bring intelligence, tactical skills and thought, hole by hole, to your game. It's played, not in the air, but on the ground, where touch and feel are the watchwords, rather than the hammer. And, as such, it's a game for all. Which, of course, is where it all began.
Can I put all that in a single word? I'm not sure. But I'll try. If pushed, I'd say that that the word is fun. The hickory game is fun. Go out there and enjoy it.