New Year's Day Outing at 11 AM
Kitsap Golf & Country Club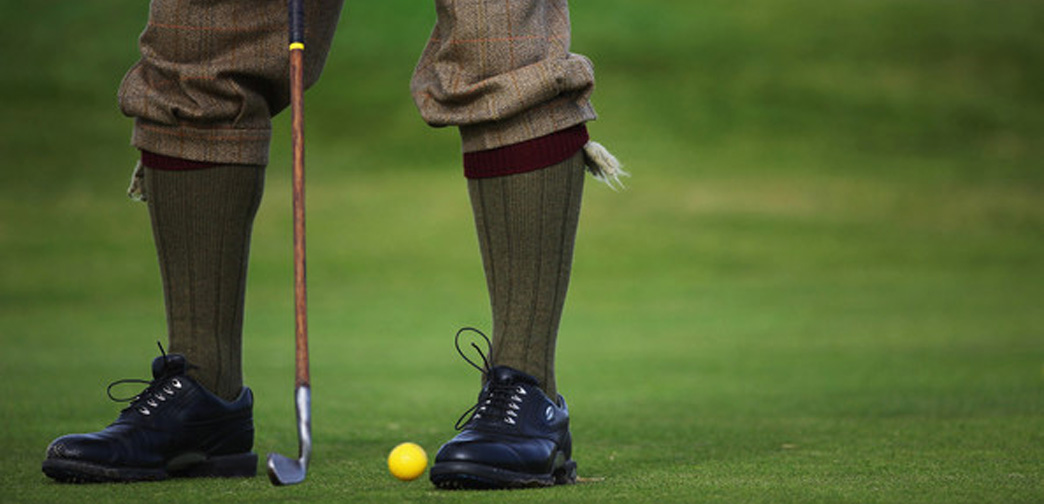 Join us on New Year's Day for the first anniversary outing of Northwest Hickory Players!  We'll meet at 10:50 a.m. at the Kitsap Golf & Country Club in Bremerton.  The course is closed to the public that day.  The course pro is hosting NWHP for the day as a favor to Jim von Lossow.  About 20 members are expected to be there as well.   Our group will tee off around 11 a.m.  Bring your knickers and your game face.  It's gonna be a hoot!  Brunch near the course after the round.  Happy New Year!
Kitsap Golf & Country Club is an 18-hole member owned private golf course set in peacefully wooded beauty just outside of Bremerton, Washington.  The golf club was founded in 1924 by ten men who set out to find a suitable site, eventually buying 57 acres that was once farmland and an apple orchard.
Kitsap Golf & Country Club offers a variety of membership plans ranging from social to full stock.  It has over 400 memberships and serves over 1,000 people.  The primary membership is Golf Stock.  There are over 230 Golf Stock members who own shares of stock in Kitsap Golf & Country Club.
Before the Club was built, a committee was formed, and with the signing of twenty memberships with cash in hand, a meeting was called and plans were formulated to give Bremerton a Golf & Country Club. Cost of membership would be fixed at $100, and perhaps 150-200 members could be signed. A cash deposit of $5 was required.

The first name given to the club was Kitsap County Country Club.
By April 11, 1924, 100 members had been signed to join and plans were being perfected towards forming a corporation.
The Club purchased the Granstrom farm, consisting of 47 acres of farm land and orchards. Later an additional 10 acres that was purchased for $1050. It was felt that a nine hole golf course could be built for around $10,000. On September 6, 1924, the Club purchase a strip of land adjoining the Granstrom property. The only amount of money stated in this deed is "ten dollars and other valuable considerations."
On July 2, 1924 the course was ready for its first tournament. With rustic benches and sandboxes on each tee, the members gathered and played. Small mounds of sand were used for tees. The House Committee provided ice cream and coffee. Low score for the day was 82 for six holes.
A few days prior to the opening, the first lady member was accepted as a playing member.