September 10, 2015 – The Home Course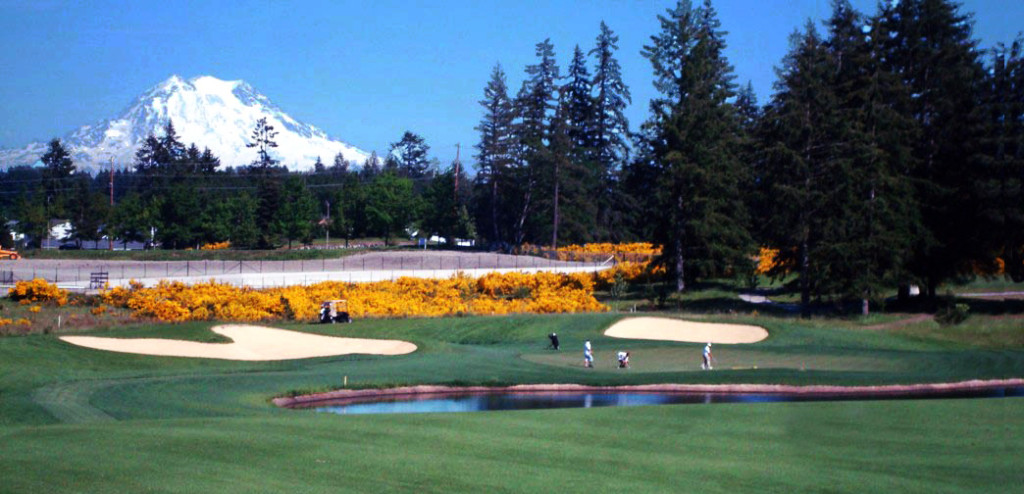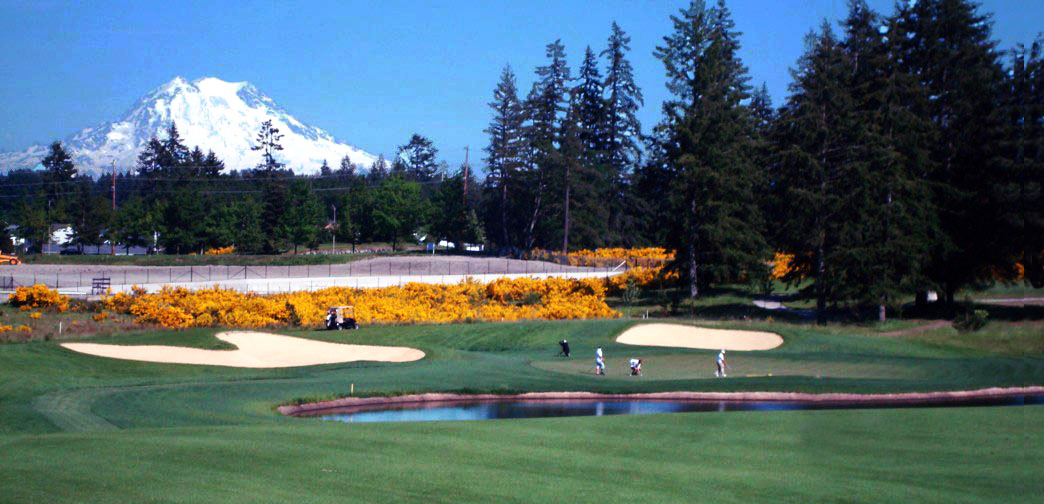 The Home Course is about as good as modern public golf gets. Everything is super-sized–the fairways, greens, and bunkers are all at massive scale–which makes some sense for this course, to allow for the frequent winds off Puget Sound.  The Home Course is very playable for golfers of all skill levels, but still poses a significant test for low-handicap or scratch players.
As a championship test, it's as interesting as its sister, Chambers Bay, thanks to challenging green surrounds, and its scenery is almost as good.   The par 3′s in particular will definitely get your attention here.  The course features gentle elevation changes throughout the course, for the most part, very walkable distances between greens and tees.  The front nine is probably two shots harder than the back.
Although homes are visible from about six holes, they don't even come close to coming into play (yet…there are some empty areas that look like prime territory for future development).
The Home Course does have five standout holes, however: #4, #8, #9, #17, and #18 are particularly memorable.
NWHP is proud to partner with Puget Sound Golf Association for hickory play at this PSGA event. Greens fees are $40 plus tax per person, payable at the Clubhouse.