2022 Washington State Hickory Championship: Sept 16 & 17
Friday September 16, 2022 and Saturday September 17, 2022
Round 1 – Sept. 16, 2022: Wenatchee Country Club (1 p.m. start)
Round 2 – Sept. 17, 2022: Leavenworth Golf Course (9 a.m. start)
Entries limited to the first 24 players!
8/2/22 UPDATE: FIELD IS FULL. WAITLIST ONLY AT THIS POINT.

$198.00 (includes greens fee and awards)
Wenatchee CC – carts provided
Leavenworth GC – $18/cart rider – pay at the course
Awards for 1st and 2nd Low Gross and Net Winners for Men's divisions, awards for 1st Low Gross and Net for Women. Hosted by John Quickstad.
For lodging options, CLICK HERE.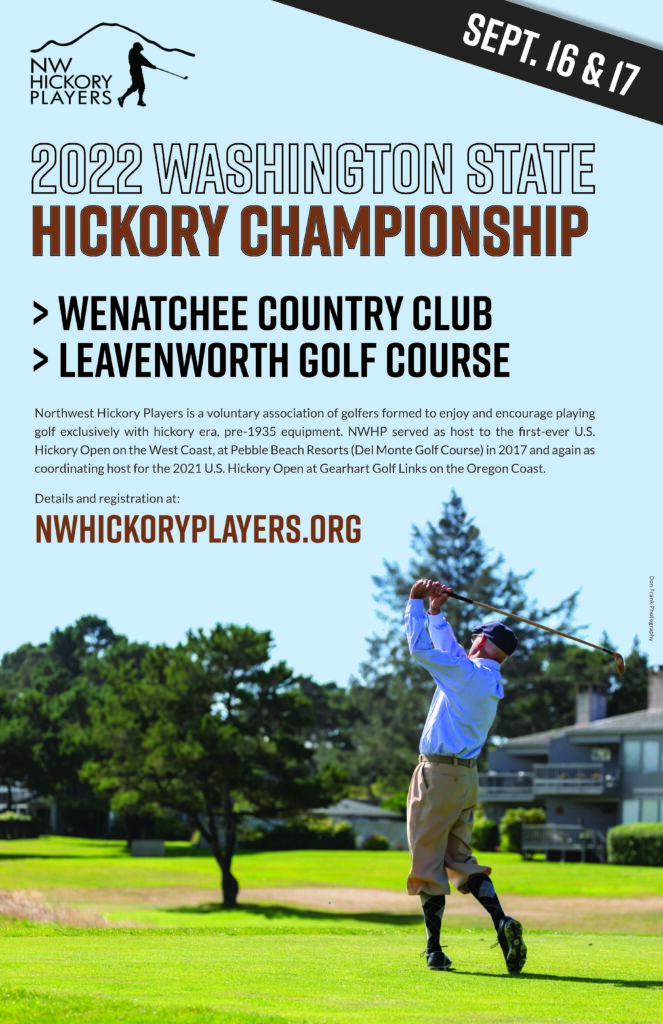 ---
SCHEDULE:
Friday – September 16 – Wenatchee CC
10:00 – 11:00 Registration. Check in at the registration table. Pick up tee prize and scorecard.
10:00 – 12:00 Trade show (location TBA)
(might also do something on the range for curious members, pending)
12:30 Group Photo / Announcements / Review of Rules of Play (location TBA)
1:00 – 1:40 Tee Times
6:30 (or 7 PM) Pizza at Abby's in E. Wenatchee (everyone on their own)
Saturday – September 17 – Leavenworth GC
9:00 – 9:45 Tee Times
2:30 (approx) Awards.
WSHC trophies will be awarded for 1st and 2nd place, gross and net, in each Men's division. 1st places only for Women.
---
ABOUT WENATCHEE COUNTRY CLUB

Established in 1923, the Wenatchee Golf and Country Club is nestled in the heart of the Wenatchee Valley. Surrounded by orchards, vineyards, and the majestic Cascade Mountains. Spectacular views abound, enhancing the beauty of our clubhouse and championship golf course, while providing a quiet and serene atmosphere for our club members and their guests. Located in the heart of Washington State, Wenatchee Golf and Country Club has been regarded as one the best places to play east of the Cascades. Located just east of the Cascade Mountain Range, WGCC is an 18-hole private country club which is noted for its fast greens and narrow fairways. WGCC has hosted several USGA and PNW PGA events and qualifiers due to its reputation.
ABOUT LEAVENWORTH GOLF COURSE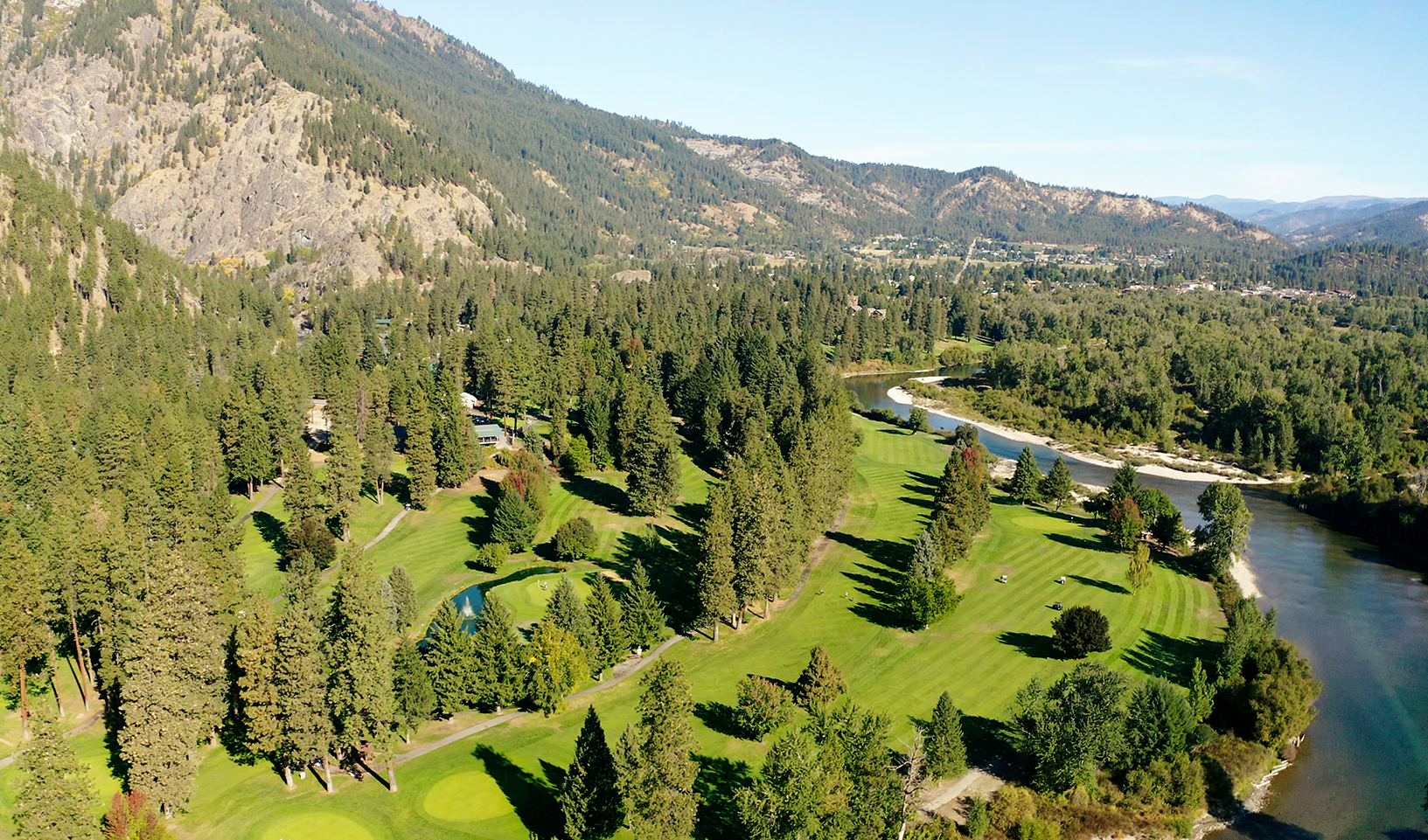 The Leavenworth Golf Course is one of the most pristine golf courses in the Northwest located within a mile of the Bavarian town of Leavenworth. The Leavenworth Golf Club is one of the oldest golf courses in the Northwest, established in 1927. The original course was designed on what was the old Chelan County fair ground property, and to this day evidence remains of the old race track on our first hole. The original course was nine holes, and featured sand greens. The nine hole course was the site of the Northwest sand greens championship in the 1940's. Over the years, the membership purchased additional lands and continued to develop the course. In 1967 the Club purchased the land that is today's back nine. An extensive underground sprinkler system was installed, and in 1968 the 18 hole all grass course was opened. Experience the majestic mountain views, the Wenatchee & Icicle Rivers and the abundance of wildlife while you play.