September 23: Fall City Hickory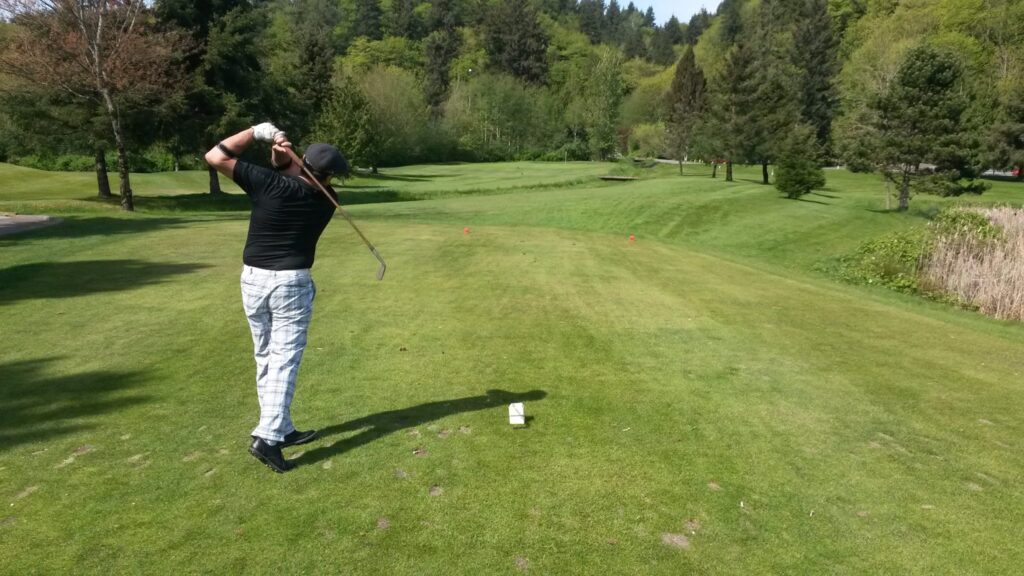 Snoqualmie Falls Golf Course – Fall City, WA
September 23, 2023 – All players start from the 1st tee box

Stroke Play – Group captain, maintain the scorecard for your group – add the cumulative total of strokes taken throughout the round.  Players count each stroke taken on a hole, until the ball is in the cup.  Enter strokes on the scorecard.  Sign and attest cards and return them to the club table at the completion of your round.
This is an 18 hole event
There are 3 divisions

Ladies proceed from the red tees
Gutty players proceed from the red tees
Hickory players proceed from the white tees
Click Here for a PDF with details for this event.
Rules
USGA rules of golf apply
SoHG Equipment Guidelines are in effect for Hickory
Gutty era Equipment for Gutty
Any USGA approved ball, pattern modified USGA approved ball or Hickory Specific Golf ball may be used for Hickory
A Synthetic Gutty from Mcintyre Golf is recommended for Gutty players
Obey all active local rules.
There are no restrictions on distance estimating devices for this event. Whatever helps you play faster – go ahead and do that.
Out of bounds is designated by white stakes and fences bordering the property lines.
Replace divots, repair ball marks, rake bunkers.
Please take free relief from all flower beds.
Contests and Recognitions
Closest to the pin in 2 shots on #4, #12
Closest to the pin – par 3 on #3, #17
Recognition for the following:

Low Gross Ladies
Low Gross Hickory
Low Net Hickory
Low Gross Gutty
Best Dressed

USGA Card Matching will be used to determine tie breaks
Pace of play
Help players in your group to find a lost ball and abandon search in 5 minutes. Be mindful of ways in which you can keep the pace moving.
Keep up with the group in front of you.
If you have an open hole between you and the group in front, switch to "ready golf" until you catch up.
Be ready to play your shot when it is your turn.
Leave the green promptly. Mark your scores when you get to the next tee box.
The low handicap player in each foursome will act as group captain and make any decision on "ready golf."
Have a great time!