10th Anniversary Celebration – January 1, 2024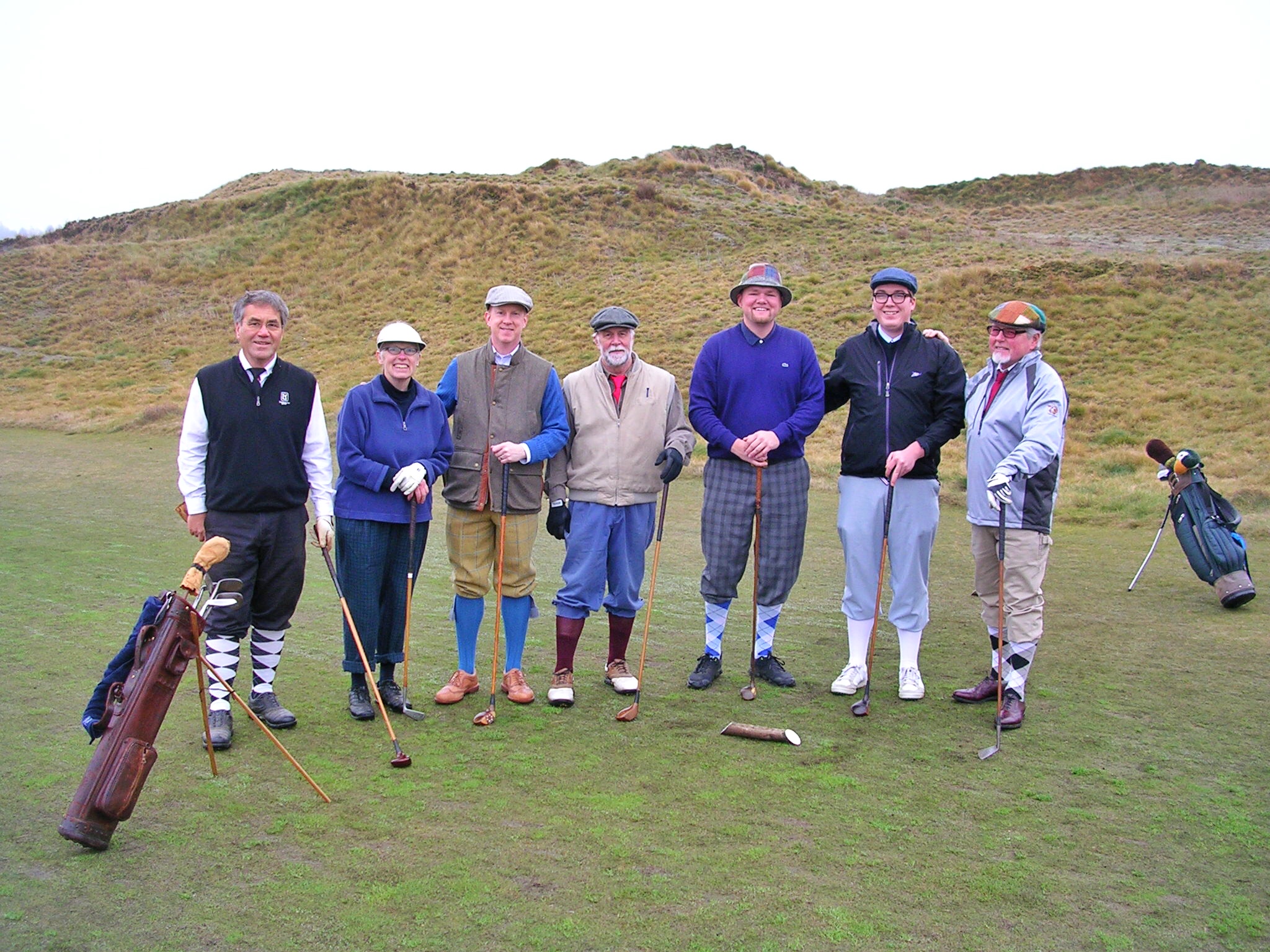 ---
Our 11th Annual New Years Day outing for 2024 honors the 10th anniversary of NWHP (you're not one-years-old until a year passes) and will be held at beautiful Maplewood Golf Course. We have secured six tee times starting at 10:00 a.m.

Play will be a 4-person scramble for which we will colllect $10.00. We will also collect $10 per player for the much-anticipated 2024 calendar.
Greens fees will be collected at the course. We believe the greens fee will be $34 per player (although that could change), plus sales tax. Cart fee is $36 for a shared cart or $28 for a single-rider cart.
Here's hoping for good weather for our first outing of the year and a great year of golfing in 2024!
Rob Birman will bring a bottle of Kümmel, a sweet, colorless liqueur flavoured with caraway seeds, cumin and fennel–the traditional drink at Muirfield (The Honorable Company of Edinburgh Golfers). Per Cookie Jar Golf, "it enjoys iconic status throughout the golfing world, affectionately referred to by many as 'putting mixture' – consumed (sometimes copiously) at many of Britain's historic and well regarded clubs, famed for its fabled 'game-improvement' qualities – it usually makes an appearance during club matches once the sticky toffee pudding has been devoured and the speeches concluded."
Some historians state that Lucas Bols (1652-1719) first distilled kümmel liqueur in the Netherlands in 1675. Contestants are welcome to try this sweet elixir if they wish!
---