2015 California Hickory "North-South": June 26-28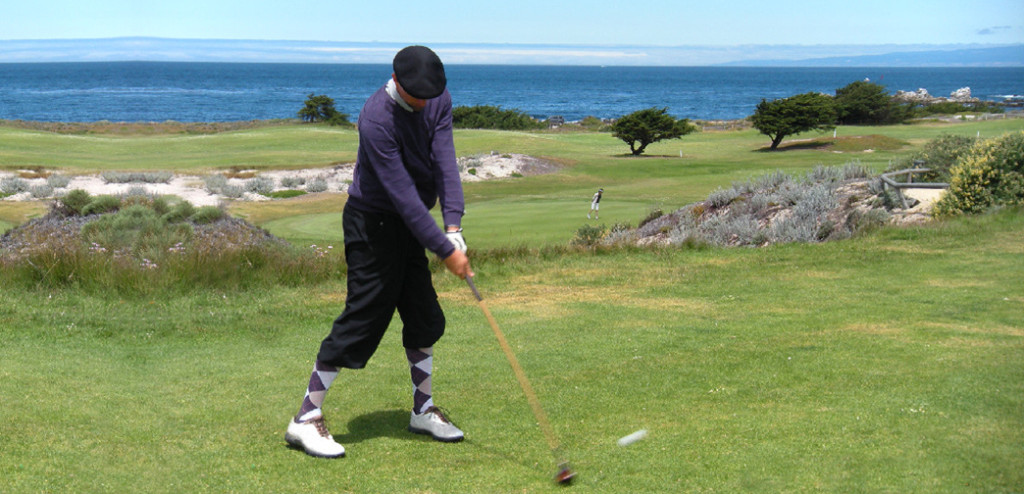 Hear-ye, hear-ye!  This much-anticipated annual event is a two-day hickory golf tournament to be held on the 1932 Chandler Egan designed Pacific Grove Golf Links.  Pacific Grove Golf Links is known as "the poor man's Pebble Beach," and for good reason.  The course is on the northwestern tip of the Monterey peninsula about five miles from Pebble Beach.  Pacific Ocean and Monterey Bay views are visible from almost every hole on the course, with the back nine is situated right along the coast in links style.
A par 70 from just over 5,700 yards, this course is great for hickory play and very walkable.  Expect some attention from sight seers and passers by along Ocean View Blvd.  Oh, and while most of the country is roasting in the summer heat, the average day time high temperature at tournament time is a nice 66 degrees!
NWHP salutes our friends in the Pacific Coast Hickory Golfers association and those in the Northern California Hickory Golfers group!  This is one event not to be missed!
Host website: click here.