2022 C.O.W. Cup | November 5 & 6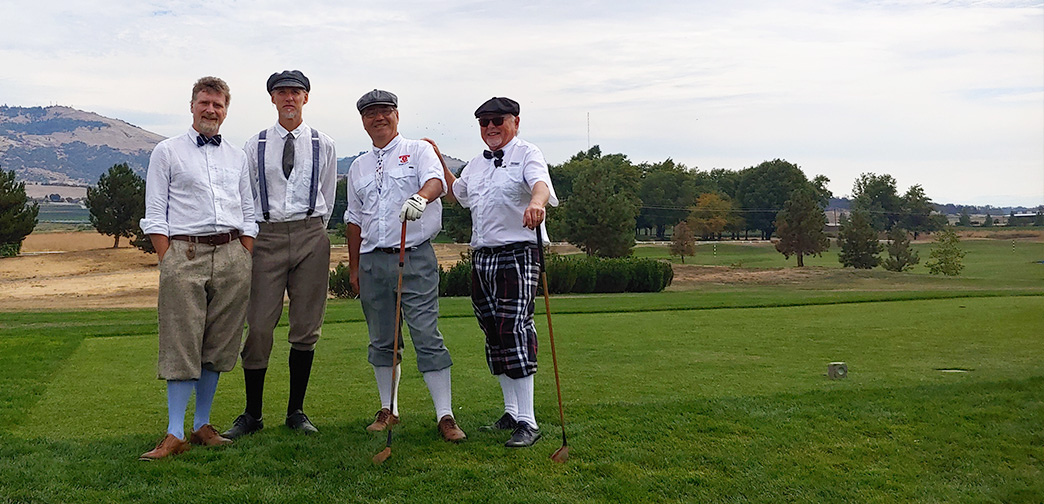 2022 COW Cup – November 5 & 6, 2022
Centennial Golf Club, Medford, Oregon

COW Cup Returns to Centennial GC After Three Year Hiatus!
Hickory players from California, Oregon, and Washington (and other states) are invited to the 5th Annual COW Cup.
In the tradition of the Ryder Cup, the team from California is matched against the team from Oregon and Washington.   Join us for the most fun hickory event of the year!
---
SATURDAY, Nov 5 – Tee times start at 11:00 a.m.
 — Chapman format —
Teams of two hit tee shots, and then play second shots hitting their partner's balls. After both players' second shots, the team selects one ball to complete the hole using alternate shot format.
---
SUNDAY, Nov 6 – Tee times start at 11:00 a.m.
— Four Ball & Singles Combined format —
Two teams of two players play match play each other in Four Ball competition, otherwise known as best ball format.  In addition, a Singles match of one vs one is run concurrently with the Four Ball match.
---
Costs:  Green fees $61 plus $20 tournament fee to covers awards.  All monies payable at the course.
Click here for photos from last COW Cup Match:   2019 COW Cup Results